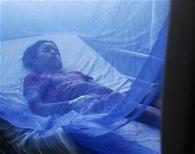 As many as 16 children have succumbed to encephalitis in Gorakhpur district, Uttar Pradesh in the past 24 hours, taking the death toll in eastern Uttar Pradesh to 495.
All the 16 children died at the Baba Raghav Das Medical College Hospital in Gorakhpur.
Six of them belonged to Gorakhpur, four from Kushinagar, two from Mahrajganj and one each from Sant Kabirnagar, Bihar, Dewaria and Siddharth Nagar, official sources said.
As many as 23 patients of encephalitis have been admitted in the hospital in the past 24 hours, they said.
A total of 2,358 encephalitis patients have been admitted to hospitals this year, the officials said.
Over 236 patients are being treated at BRD MCH and adjoining government hospitals, they said.
Image used for representational purpose only