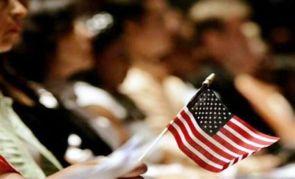 In a strong retaliation, India on Tuesday initiated a slew of steps to strip US diplomats and their families of privileges including withdrawing all airport passes and stopping import clearances for the US embassy, terming as "barbaric" the arrest and strip searching of India's Deputy Consul General in New York Devyani Khobragade.
The government has asked all US Consulate personnel and their families to turn in their ID cards immediately which will "now be downgraded on par with with what the US provides to our Consulates there", sources said.
Key information such as salaries paid to all Indian staff employed at the consulates and by Consulate officers and families including as domestic helps has also been sought by the government apart from visa and other details of all teachers in US schools and pay and bank accounts of Indians in these schools.
Government has also stopped all import clearances including for liquor for the US embassy.
Also, the traffic barricades near the US embassy on Nyaya Marg will be lifted except the picket.
Khobragade, 39, a 1999-batch IFS officer posted as Deputy Consul General in New York, was taken into custody last week on visa fraud charges as she was dropping her daughter to school before being released on a USD 250,000 bond after pleading not guilty in court.
Meanwhile, the US virtually justified the reported strip search by New York police of Khobragade, saying "standard procedures" have been followed during her arrest.
"Diplomatic Security, which is under the State Department purview, followed standard procedures during her arrest," State Department Deputy Spokesperson Marie Harf told reporters at a daily news conference in Washington.
She was asked about reports that the Indian diplomat was strip searched and confined with drug addicts after her detention apart from being subjected to DNA swabbing.
Reacting sharply, National Security Adviser Shivshankar Menon said, "It is despicable and barbaric".
The strong comments by the NSA came as Indian leaders, including Congress Vice President Rahul Gandhi, Home Minister Sushilkumar Shinde and Gujarat Chief Minister Narendra Modi refused to meet a US Congressional delegation as a mark of protest over the treatment meted out to the senior diplomat.
On Monday, Lok Sabha Speaker Meira Kumar and Menon also had cancelled their meetings with the US delegation.
The delegation comprised Congressmen George Holding (Republican - North Carolina), Pete Olson (Republican - Texas) David Schweikert (Republican - Arizona), Robert Woodall (Republican - Georgia), Madeleine Bordallo (Democrat - Guam).
The diplomat's father Uttam Khobragade today met External Affairs Minister Salman Khurshid and Home Minister Sushilkumar Shinde seeking their help in getting justice for her.
Khurshid asserted that the government has taken "very seriously" Khobragade's arrest by the US and that it has "put in motion" the process to deal with the issue in an "effective way".
"He told me everything about the incident. Immediately, I have spoken to the concerned people for action. She will get justice," Shinde told reporters after the meeting.
Earlier, Foreign Secretary Sujatha Singh had summoned US Ambassador Nancy Powell and issued a demarche in this regard.
Significantly, the Association of Indian Foreign Service Officers, under the Presidentship of the Foreign Secretary, was meeting to discuss the issue.
The US action also came in for condemnation by BJP leaders including former External Affairs Minister Yashwant Sinha, who said the government should punish same sex companions of US diplomats in India following the Supreme Court ruling against gay sex.
"Media has reported that we have issued visas to a number of US diplomats' companions. 'Companions' means that they are of the same sex. Now, after the Supreme Court ruling, it is completely illegal in our country, just as paying less wages was illegal in the US.
"So, why does not the Government of India go ahead and arrest them and punish them," Sinha said.