Close on the heels of DGCA launching probe against six pilots of IndiGo airlines for allegedly taking pictures in the cockpit of aircraft with family members, four more pilots of the budget carrier have come under the scanner of the aviation regulator for posing with a alcohol bottle on board a flight.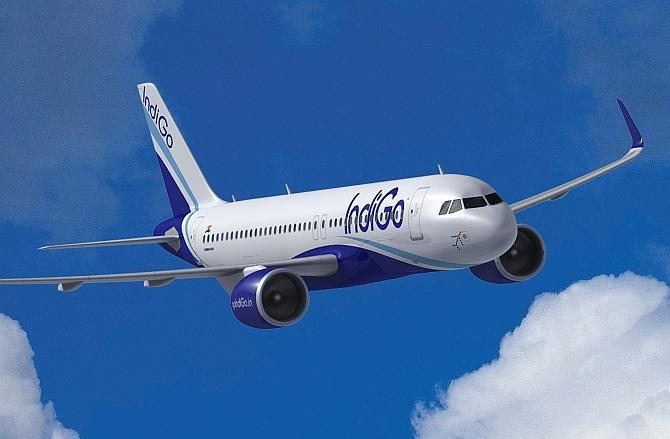 The airline has already grounded the four pilots and set up an internal probe into the incident, which took place about four years ago but was brought to the notice of the Directorate General of Civil Aviation only this week.
"IndiGo has informed DGCA of grounding of the four pilots and setting up of an internal enquiry. We will seek their investigation report first before mulling an action against them," DGCA sources said.
However, IndiGo, while confirming that it has put these pilots off duty, said they were travelling as regular passenger on one of its international flights.
"It is learnt that our four pilots who were travelling (in October 2013) as regular passengers have been alleged for clicking picture holding a bottle of alcohol (which was sealed) inside the aircraft ... this matter was thoroughly investigated by the concerned department internally," an IndiGo spokesperson said.
Rule 24 of the Aircraft Rules, 1937 prohibits crew members from taking alcoholic drinks 12 hours prior to the commencement of a flight. As per rules, the flying licence of a crew member found drunk on duty would be suspended for three months. Their licence could be suspended for two years for a second offence and five years if they are caught a third time.
Action, other than suspension, can also be taken for the violation of the rule.
"As per the internal investigation and records, these pilots were on leave and were off duty hours, when this picture was clicked by them as regular travelers on an international flight," the spokesperson said.
Citing a particular DGCA ruling, IndiGo said the rule permits photography inside the aircraft, adding, "the said pilots were not in uniform in the picture and it was an international flight where consumption of alcohol is not prohibited."
Therefore, going by the prescribed guidelines laid by the regulator (as cited above), the said pilots at no time had violated the norm, it added.
However, as soon as the company learnt about this photograph, the entire flight crew (including pilots) was immediately put off flying duties for probe by the airline, the official said.
The DGCA is also investigating the alleged incident of six IndiGo pilots taking picture with their family members inside the aircraft cockpit, in violation of safety norms. The incident reported took place late last year and the DGCA had set up a probe against these six pilots in July.
According to a data, over 500 airline crew members, mostly pilots, were suspended by DGCA in the past three years for violation of various air safety regulations.
Photograph: Rediff/File