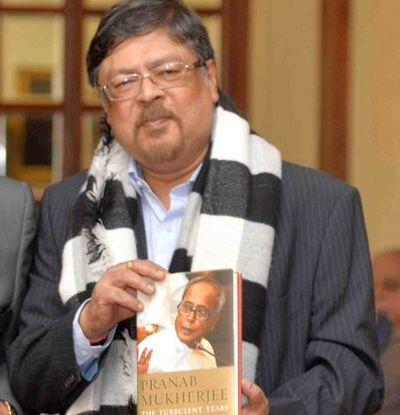 Former Rajya Sabha member of the Bharatiya Janata Party, Chandan Mitra, and four Congress MLAs in the West Bengal assembly on Saturday joined the Trinamool Congress at its annual Martyrs' Day rally in Kolkata in the presence of Chief Minister Mamata Banerjee.
The Congress MLAs who joined the TMC are Samar Mukherjee, Abu Taher, Sabina Yasmin and Akhruzzman.
Former Communist Party of India-Marxist MP Moinul Hassan too joined the TMC at the programme.
Mitra, who had resigned from the BJP a few days ago, is considered close to veteran leader L K Advani.
Editor of a national English language daily, he was nominated to the Rajya Sabha in 2003 when the BJP-led NDA under Atal Bihari Vajpayee was in power at the Centre.
He was again elected to the House in 2010 from Madhya Pradesh on the party's ticket.
However, his political stock within the party plunged under Prime Minister Narendra Modi and BJP president Amit Shah and he was left with little organisational responsibility.
Mitra was fielded as the party's candidate from Hooghly in West Bengal in the 2014 Lok Sabha election and came a distant third.
Reacting to Mitra joining the TMC, BJP national secretary Rahul Sinha said his leaving the party would not have any impact on the party.
West Bengal state Congress president Adhir Chowdhury accused the TMC of weakening the Congress in Bengal by poaching on its elected representatives.
"The TMC has deliberately weakened the Congress in Bengal so that it can pave way for the BJP in the state. The TMC is weakening our party organisation either by poaching on our MLAs or by threatening them will false cases," he alleged.
The Congress had won 44 seats in the 2016 assembly polls. With four of its MLAs today joining the TMC, the Congress in the last two years has lost 15 of its MLAs to the TMC.
Barring Manas Bhunia, who resigned as Congress MLA when he was elected as Rajya Sabha MP from TMC, the defectors didn't resign as legislators after joining the ruling party.