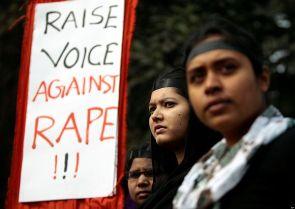 A vigilance inquiry by Delhi Police has found fault with the SHO of Gandhinagar police station for alleged lapses in investigation into the rape of a five-year-old girl.
Sources said the SHO has been found prima facie guilty of dereliction of duty.
The report has been submitted to Commissioner Neeraj Kumar. The family had alleged that police did not pursue the complaint vigorously after the girl's missing was reported.
Sources said the inquiry has established where all the policemen have committed acts of omission and commission.
A departmental inquiry has been initiated against SHO Dharampal Singh who was suspended along with investigating officer sub-inspector Mahavir Singh.
The vigilance team also found out that after missing complaint was filed, police did not visit the house.
Two persons have been arrested for brutally raping the five-year-old girl on April 15 in a building in east Delhi's Gandhinagar locality where the victim and the accused lived.
The girl was rescued 40 hours later on April 17 and is now recuperating at the AIIMS.
Manoj Sah had told his interrogators that on April 15, his friend Pradeep had come to his house and they had consumed alcohol.
Manoj claimed that Pradeep insisted on bringing a girl to the house and he went out and lured the girl with a chocolate.
He had also claimed that they fled from the house after strangulating her to avoid being identified and thought that she was dead.
The girl's family had alleged that the cops had offered them Rs 2,000 to hush up the case and made insensitive remarks when they reported the matter.