So India's Mars Orbiter Mission or Mangalyaan has successfully entered Martian orbit.
How historic is this occasion?

Here are 5 things you should know about Mangalyaan:


1) Two weeks before Mangalyaan was lauched, NASA sent off its own Mars mission named Maven. Its cost: Over Rs 4,000 crore. India's mars mission, meanwhile, is worth just a fraction of that -- Rs 450 crore -- and was executed in just 15 months after the government approved it in August 2012.
2) India's Mars mission represents a technological leap for the South Asian nation, pushing it ahead of space rivals China and Japan in the field of interplanetary exploration.

3) India now has the distinction of becoming the only country to reach the orbit of Mars in its first attempt. More than half the missions to Mars have failed, either crashing or going off course. China's Mars mission of 2011 was among the failures.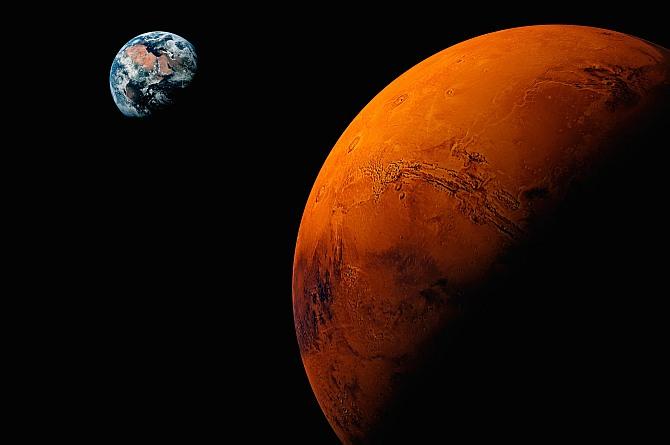 4) Mangalyaan will look for methane on Mars' surface. A sensor attached to the spacecraft will look for the gas on Mars. If found, it will confirm that life existed on Mars in the past. Besides, the spaceship will also carry another instrument called Lyman Alpha Photometer to study the components on the planet's atmosphere. Two more instruments will measure the surface components that make up Mars' land mass while a Mars Colour Camera will take images of the planet too.
5) The Mars Orbiter will target an operational orbit of 365.3 by 80,000 Kilometers with an inclination of 150 degrees and a duration of 76.72 hours from where it will perform its science mission. The MOM mission in Mars orbit is open-ended and is expected to last about 160 days.