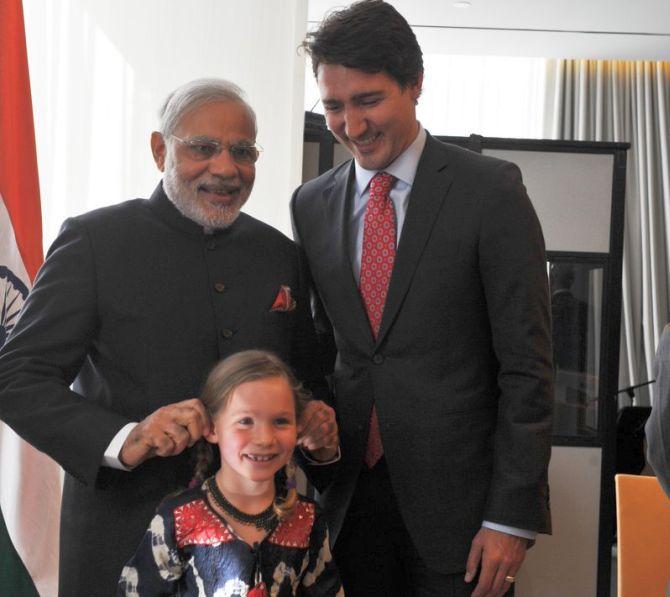 Prime Minster Narendra Modi on Thursday said he looks forward to holding talks with his Canadian counterpart Justin Trudeau on Friday to further strengthen relations between the two nations.
"I look forward to meeting PM @JustinTrudeau tomorrow and holding talks on further strengthening India-Canada relations in all spheres. I appreciate his deep commitment to ties between our two countries," Modi tweeted.
Prime Minister Modi not receiving Trudeau at the airport, a courtesy he extended to some world leaders in the past, had triggered speculation in Canada that it was a snub to him for the rising Sikh radicalism in that country.
However, government sources had strongly rejected the speculation, insisting normal diplomatic protocol has been extended to Trudeau.
"I hope PM @JustinTrudeau and his family had a very enjoyable stay so far. I particularly look forward to meeting his children Xavier, Ella-Grace, and Hadrien," the PM said in another tweet.
He also posted a picture from his 2015 Canada visit when he had met Trudeau and Ella-Grace.
Image: The PM posted this throwback photo of him meeting Canada's Justin Trudeau and his daughter Ella Grace. Photograph: @narendramodi/Twitter