"Human beings have the right to die with dignity."
That's what the Supreme Court said on Friday while accepting living wills for terminally-ill patients for passive euthanasia.
However, what is passive euthanasia? What is a living will?
Here's all you need to know on the issue.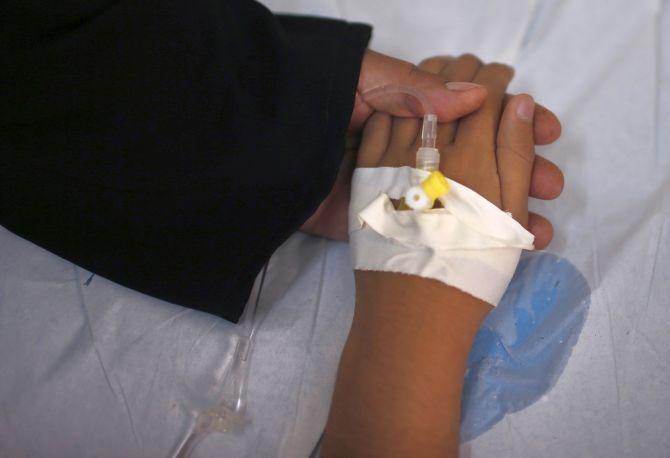 1) What is passive euthanasia?
Passive euthanasia is a condition where there is withdrawal of medical treatment with the deliberate intention to hasten the death of a terminally-ill patient.
The top court had, in 2011, recognised passive euthanasia in Aruna Shanbaug's case by which it had permitted the withdrawal of life-sustaining treatment from patients not in a position to make an informed decision.
2) What is a living will?
Living will is a written document that allows a patient to give explicit instructions in advance about the medical treatment to be administered when he or she is terminally ill or no longer able to express informed consent.
It is a concept associated with passive euthanasia. In a living will, you can outline whether or not you want your life to be artificially prolonged in the event of a devastating illness or injury.
3) Is the government opposed to passive euthanasia?
Although the government has no problem with practising passive euthanasia as devised under the Aruna Shanbaug verdict, it has opposed living will in principle.
The government has argued that consent expressed in the Living Wills could not be considered as "informed", because the persons who opt for it may not be aware of future medical developments, which can later lead to betterment in the condition of the terminally ill patient today.
The government has also expressed reservations, stating what if the person who has made a living will decides to withdraw such a will when he is no more in a condition to give consent.
4) Which countries allow euthanasia?
In April 2002, the Netherlands became the first country to legalise euthanasia and assisted suicide.
Belgium too passed a law in 2002 legalising euthanasia, becoming the second country in the world to do so.
In the United States, doctors are allowed to prescribe lethal doses of medicine to terminally ill patients in five states. Euthanasia, however, is illegal.
In Germany and Switzerland, active assisted suicide -- ie, a doctor prescribing and handing over a lethal drug -- is illegal. But German and Swiss laws do allow assisted suicide in certain circumstances.
Image used for representational purposes. Photograph: Reuters.