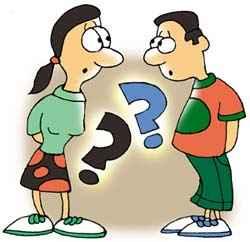 A Delhi court has taken strong exception to a large number of extra marital affairs being converted into rape cases. A court in Delhi has acquitted a man accused of raping a married woman on the false promise of marriage.
The court said the married woman, who has a son, got involved in the affair during the subsistence of her marriage and to save herself from "embarrassment", she conveniently lodged a rape case against her paramour claiming he promised to marry her and had physical relations with her and then retracted from his promise and also got her pregnancy aborted.
"This trend of extra-marital affairs being converted into rape cases is coming up as several such cases have been filed in court on similar allegations. When a woman herself is not in a capacity to marry another man during the subsistence of her marriage, then why should her paramour be prosecuted, incarcerated and be tried for rape when it is actually just an extra-marital affair?," Additional Sessions Judge Nivedita Anil Sharma said
"This kind of unscrupulous litigation is required to be nipped in the bud itself," Judge Sharma said, adding that with changing times, the understanding of "morality" is also changing.
"In fact, what emerges from the evidence of the woman is that there appears to be an element of an extra marital affair between her and the accused since she has not taken a divorce (legal) from any court and she herself was not in a position to marry anyone else and consequently the present rape case was lodged probably to save the embarrassment for herself," the court said.
The case put out by the lady was that the man had physical relations with her assuring her of marriage. However, he later refused to marry her which prompted to file a case. The woman had alleged she got pregnant twice and the man got her pregnancy terminated.
The court, however, said the woman's version was "inconsistent and contradictory" and the circumstances reveal that she had established physical relations with the man on her own and there was nothing on record to show that he ever committed any offence, as alleged.
"It is saddening to note that when the prosecutrix, a married woman, even if separated from her husband, gets involved in an extra-marital affair, she is projecting herself to be a victim and her paramour to be a culprit and guilty of raping her on a false promise of marriage when she herself cannot marry another man," the judge said.
Illustration: Uttam Ghosh/Rediff.com