In a fresh twist to the Kulbushan Jadhav case, Pakistan Additional Attorney General Ahmed Irfan claimed that on June 17, 2020, the retired Indian naval officer -- who Pakistan accuses of being a spy -- was given a chance to appeal against the death sentence imposed on him by a Pakistan military court.
Commander Jadhav, Irfan claimed, refused to file an appeal and instead preferred to follow up on his pending mercy petition.
India's ministry of external affairs dismissed Irfan's claim as a 'continuation of the farce that has been in play for the last four years'.
India has repeatedly requested Pakistan to grant it unconditional access to Commander Jadhav since he was sentenced to death by a Pakistani military court on charges of 'espionage and terrorism' in April 2017.
Dominic Xavier offers his take on the latest Pakistani gambit in the Kulbhushan Jadhav case.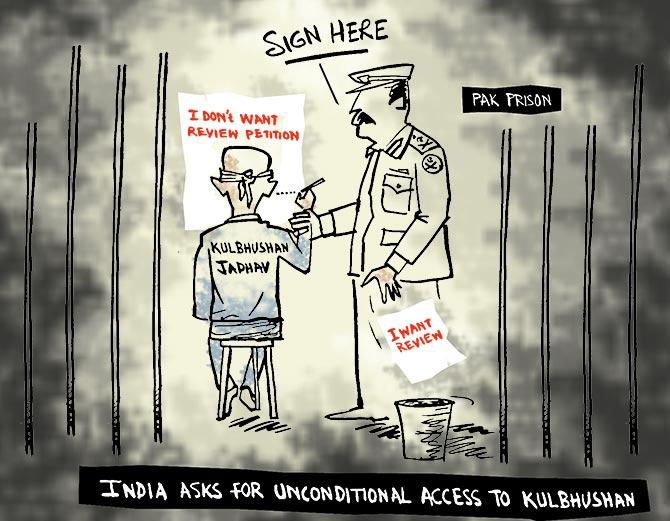 Feature Production: Aslam Hunani/Rediff.com