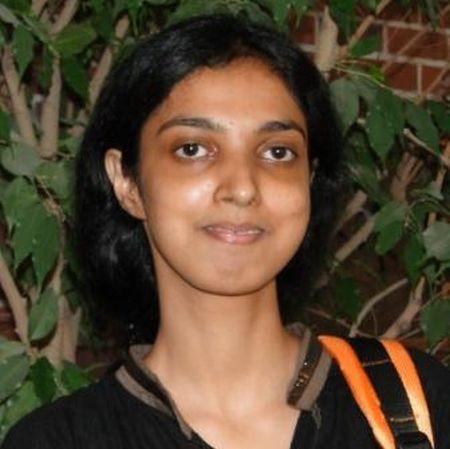 Authorities believe that Anwesha Dey, a 30-year-old doctoral student from the University of Nebraska-Lincoln, who went missing on May 3, may have fallen into the creek. Ritu Jha reports.
Efforts to find Anwesha Dey, a 30-year-old doctoral student from the University of Nebraska-Lincoln in US, hit a roadblock after police authorities believe that Dey may have fallen into a creek and drowned.
Authorities have been searching for the 30-year-old, who was last seen on May 3 leaving a friend's house. Friends and family haven't been able to reach her at home or by phone, which they say is extremely out of character. Jim Peschong, Lincoln Police chief, speaking at a press conference, said that Dey was unable to swim and believe that the current may have carried her away.
"It's unfortunate," Peschong said, adding, "It's human nature; you think that the creek may not be deep and you can get through. However, you don't know what's under there."
Investigators say they have received security footage, which shows a woman who they believe is Dey, attempting to cross the Antelope Creek in Lincoln, Nebraska at 7:27 pm on Sunday, May 3.
Authorities say that it was raining heavily and the creek was flowing south to north, rapidly. The water was observed over the concrete walkway which crosses the creek. The woman walked north of the concrete walkway, toward the moving water. She subsequently fell into the creek. She appeared to struggle in the fast moving water in an attempt to gain her footing.

Friends, who viewed the video, believe the person who fell into the water is Dey.

Following the video footage, personnel from the Lincoln Police Department, Lincoln Fire and Rescue, Nebraska State Patrol Air Wing and Lancaster County Sheriff's Office have been searching for Dey's body in the creek, but haven't found anything yet.
Captain Danny Reitan from the Lincoln Police Department Dey told Rediff.com that Dey earlier lived alone and it was her friend who informed the police of her going missing.

Steve Smith, University of Nebraska spokesman, said, "Dey is a graduate student at our university studying biological sciences. Our thoughts are with the family and friends of Ms Dey, and the entire university community extends its sincere wishes for her safe return. We will do whatever we can to assist authorities in this matter. We join the Lincoln Police Department in encouraging anyone who may have information to contact the police immediately."

Dey came to the US in 2013, said Sharmila Ghosh, her cousin, who has rushed to Nebraska. "Anwesha used to call her parents every day and used to text them on Sunday morning. It was her parents who realised something was wrong when she was unreachable on Sunday."
According to Ghosh, Dey went shopping on Sunday evening with her friend. Later, he friend dropped her home, though, she had plans to go to the university lab, which is walking distance from her house.
Ghosh said she met the police and the university about her missing. "I informed the university on Thursday, and they were not aware where she is," said Ghosh and added the university thought she went on early vacation since this is the end of the session.
"Everyone at the university was shocked she is missing," said Ghosh and added her friends were very cooperative. She was a faculty member and a PhD student as well.
According to university website, Dey in her profile had written she was interested in the field of aquatic ecotoxicology and would like to study the fate and effects of chemicals in deposit-feeding organisms,such as the marine polychaete Capitella teleta.
Image: Anwesha Dey was studying biological sciences at the University of Nebraska-Lincoln.