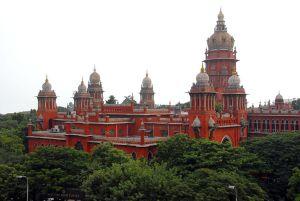 The Madras High Court on Wednesday directed its registry to post a PIL seeking regulation of various clubs and questioning the dress code imposed by them in the backdrop of denial of entry to a dhoti-clad Judge by TNCA Club in Chennai to some other bench.
When the PIL came up before first bench comprising acting Chief Justice Satish K Agnihotri and Justice M M Sundresh, it ordered the registry to post the petition before some other bench in which Justice Sundresh was not a member.
Earlier, the acting chief justice posed a question to the counsel for the petitioner as to how the PIL was maintainable and said the court cannot direct the clubs. He also sought to know how it (the dress code) violated the country's Constitution.
The counsel, in his reply, pointed to the July 11 incident when a sitting judge (Justice D Hariparanthaman) of the court was barred entry into the TNCA Club for attending a book release function on the ground he was wearing dhoti.
The acting chief justice observed that it was not a public function and the Judge had gone there as an invitee. He further said cultural dress was a different matter.
When the petitioner's counsel said the issue was even elaborately discussed in Tamil Nadu assembly, the acting chief justice noted the legislature was the competent authority and they know how to bring legislation.
The PIL filed by S Karthik, a city-based advocate, sought a direction to the secretary department of home, prohibition and excise, Government of Tamil Nadu, to formulate regulations in the functioning of clubs in the state.
It also sought a direction to take appropriate legal action, including suspension of their licences, against the Board of Control for Cricket in India, Tamil Nadu Cricket Association, Madras Gymkhana Club, Madras Boat Club and Madras Cricket Club.
The petitioner said a sitting judge of the court and two senior advocates were refused entry into the TNCA Club on the ground of dress code.
Mentioning that wearing a dhoti is a kind of traditional drapery bearing a signature of the heritage of Indian civilisation, he said the action of the respondent clubs and associations in prescribing a dress code was against law and lacked legal sanctity.
The clubs in framing rules were discriminatory in restricting a person solely on the ground of his personal attire and such rules were liable to be struck off since discrimination in any form cannot be allowed to be practiced in the country.
He contended denial of access to an individual was liable to be punished for contravening section 4 of The Protection of Civil Rights Act,1955 and especially section 4(i) and (x) of the Act on the ground of discriminating a person for observing his social or religious custom or usage.
Image: The Madras High Court