Democratic Party bosses have apologised to Bernie Sanders for "inexcusable" emails aimed at undermining his White House bid, as they tried to patch up an embarrassing party feud.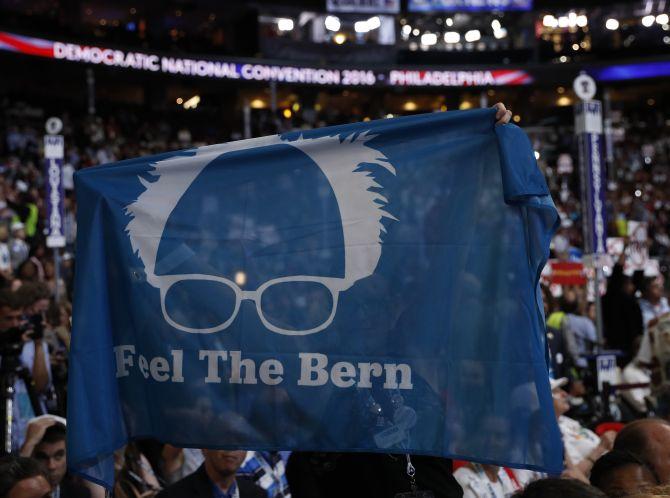 "We want to offer a deep and sincere apology to Senator Sanders, his supporters, and the entire Democratic Party for the inexcusable remarks made over email," the Democratic National Committee said in a statement on the opening day of the party's convention set to nominate Hillary Clinton for the presidency.
"These comments do not reflect the values of the DNC or our steadfast commitment to neutrality during the nominating process," read the statement issued in the aftermath of WikiLeaks dump of DNC leaders' email.
The statement was issued by interim party leader, Donna Brazile, and six other officials but was not signed by DNC outgoing chair, Debbie Wasserman Schultz.
On Sunday, Wasserman Schultz announced she would step down from her job following the controversy. And on Monday, the party announced she won't open her party's convention as previously planned. Earlier in the day, Wasserman Schultz was booed at a pre-convention Florida delegation breakfast in Philadelphia.
The DNC is facing questions about whether it could have done more to limit the damage done by hackers suspected of working for Russian intelligence. Federal investigators tried to warn the DNC about a potential intrusion in their computer network months before the party moved to try to fix the problem, US officials briefed on the probe told CNN.
IMAGE: Supporters of Senator Bernie Sanders hold up a "Feel the Bern" banner as they protest on the floor during the first day of the Democratic National Convention in Philadelphia, Pennsylvania, US. Photograph: Mark Kauzlarich/Reuters