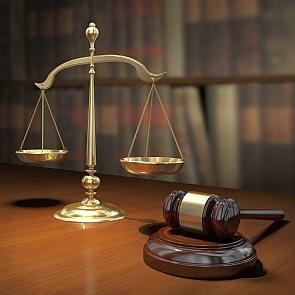 Admission season at the Delhi University finally took off on Tuesday after a weeklong uncertainty due to the fracas over the four-year undergraduate programme with students queuing up at various colleges in large numbers.
DU announced a high cut-off list post midnight for admission to undergraduate courses under three-year format with three rank outsider colleges setting the maximum bar of 100 per cent for B.Sc (Honours) Computer Science course.
With admissions a week behind schedule, students seemed eager to get themselves enrolled to the colleges of their choice and quite relieved that the row between University Grants Commission and the varsity over FYUP had ended.
"I am glad that the chaos over four-year undergraduate programme has ended. It was unnecessarily being stretched. I am more than happy that FYUP has been rolled back as a lot of my seniors had been dissatisfied by the curriculum under the programme," said Aishani Wadhva, a DU aspirant.
There were some who said that even though they would not have mind studying under the four-year structure, they were glad that the controversy had ended paving way for the admissions to begin.
"I would have preferred to study the four-year programme. The multi-disciplinary foundation courses would have been extremely helpful while the applied courses would have provided us with job skills. But am I glad that at least the uncertainty is over," said Disha Sethi, an
Sri Ram College of Commerce aspirant.
Another student Chaitanya Vaishnav said, "I made it to the first cut off list of SRCC. Be it three years or four...I wanted to pursue my undergraduate studies at SRCC. I believe the delay caused due to the FYUP controversy, will not impact the students because the session will anyway begin as scheduled."
It is expected that a sudden switch from FYUP to the previous three-year format will lead to some hiccups and delays in the admission process.
DU aspirant Arman Kukreti, however, gave a positive feedback on the management saying he did not face much hassle. "I guess the chaos is over now since the FYUP has been rolled back," he said.
According to fresh admission guidelines issued by the varsity, students who have registered for the current academic year will be eligible for admission to all courses wherever they meet the criteria. Over 2.7 lakh students applied this year for admission to 54,000 seats in 64 colleges.
Giving another chance to those students who had missed the deadline to fill application forms, the varsity has allowed them to take admission by filling the university registration form along with the college admission form.
Acharya Narendra Dev, Atma Ram Sanatan Dharma and Shyama Prasad Mukherjee College have posed a stiff competition with its 100 per cent cut-off for the computer science honours course for students who have studied Arts in Std XII.
Most colleges have announced cut-offs above 90 per cent. In reaction to the sky-high cut-offs, author Chetan Bhagat tweeted this morning saying, "A 100% cut-off doesn't tell you the college is good. It tells you something is
really, really wrong with our education system."
The 100 per cent cut-off for B.Tech (Computer Science) at Ram Lal Anand College last year and for B.Com (Hons) at prestigious Shri Ram College of Commerce in 2011 had sparked a major outcry.
Under pressure from the UGC to act on its directive, the DU on Saturday scrapped the FYUP and reverted to the previous three-year structure.

Image: Admissions begin for Delhi University colleges