A record 67.14 per cent turnout was registered on Saturday in the fiercely fought Delhi assembly polls where Bharatiya Janata Party and Aam Aadmi Party are locked in a blockbuster fight, outcome of which may have ramifications on the national political scenario.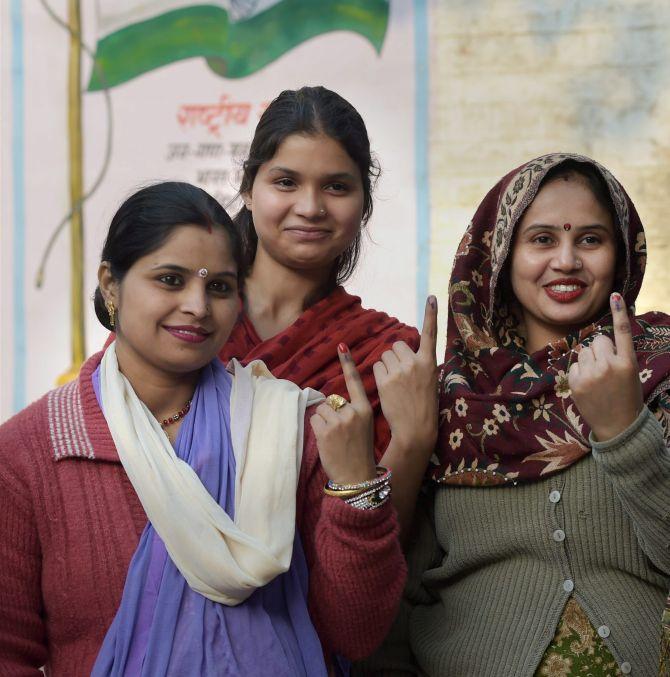 The voter turnout is 1.28 per cent higher than 65.86 per cent polling in 2013 assembly elections. The polling percentage was 65.07 in the Lok Sabha polls in April, 2014.
"The polling percentage was 67.14 which is a record in the history of assembly elections in Delhi. We are very happy that we achieved such an impressive turnout," Chandra Bhushan Kumar, Delhi's chief electoral officer, said.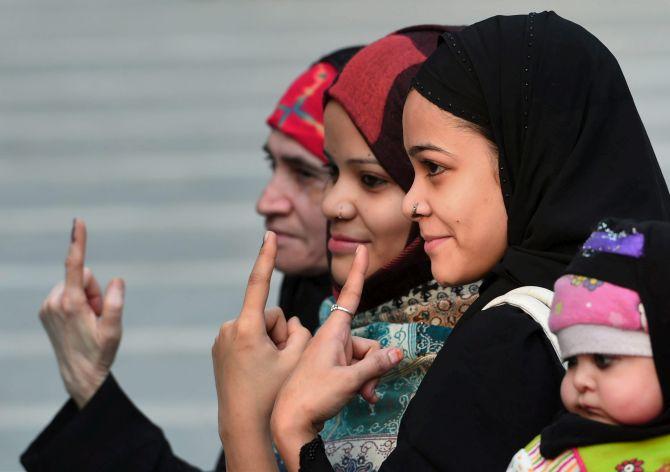 Kumar said the elections have been largely peaceful and that there was no major glitch in electronic voting machines. He said 21 EVMs had to be replaced and there were no arrests.
The assembly election, held for the second time in little over one year, has been largely a direct contest between BJP and a resurgent AAP which has put up a tough fight under Arvind Kejriwal's leadership.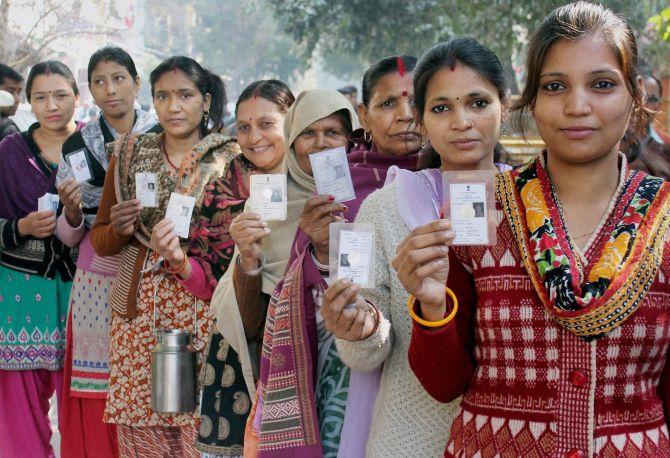 All the exit polls have predicted a majority for the AAP with one of them giving it as high as 53 seats in the 70-member House.
The BJP, which is out of power in Delhi for the last 16 years, made a no holds barred effort to win the polls. It is being billed by many as a referendum on Prime Minister Narendra Modi, a description rejected by BJP.
Kejriwal, who led AAP's spirited campaign, on Saturday exuded confidence of getting a clear mandate for his party as he said "truth will triumph" in the polls. "I am confident that AAP will win the elections and form government in Delhi," he said.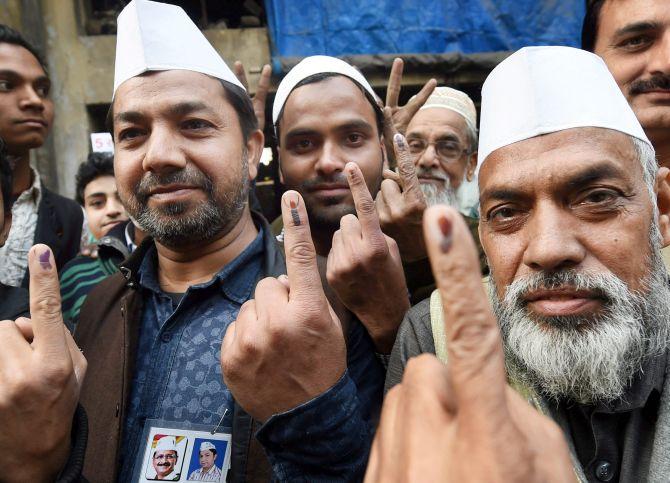 His BJP rival Kiran Bedi rejected the exit poll results carried out by various news channels even as she spoke of taking "full responsibility" if her party suffers a loss.
Addressing a press conference, a visibly exhausted Bedi also thanked BJP for reposing faith in her wondering what the party saw in her. "I am sure the results would change if the surveys take into account voting post 3 pm. They are incomplete as the turn out from 3 pm to 6 pm has not been included. Then the verdict may go in BJP's favour," she said.
Full Coverage: Battle for Delhi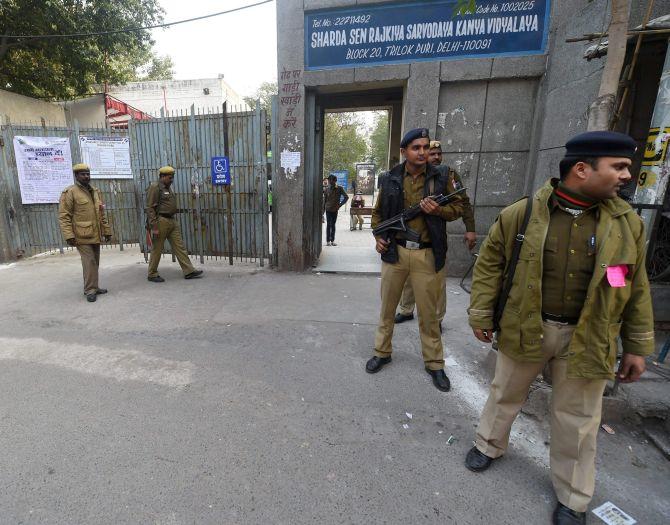 While north east Delhi reported the highest voter turnout of 69.96 per cent, the lowest was in New Delhi with 64.16 per cent. Central Delhi recorded 68.33 per cent turn out, east Delhi 68.70 per cent and north Delhi registered a turnout of 68.14 per cent.
The polling percentage in north westDelhi was 64.72 per cent, south Delhi 66 while south west recorded 65.85 per cent and west Delhi 68.37 per cent.
Gokalpur constituency in North West Delhi recorded the highest polling of 73.46 per cent while Delhi Cantt recorded the lowest of 58.47 per cent.