Bharatiya Janata Party president JP Nadda on Tuesday said his party accepts the mandate given by the people of Delhi and it will play the role of a constructive opposition.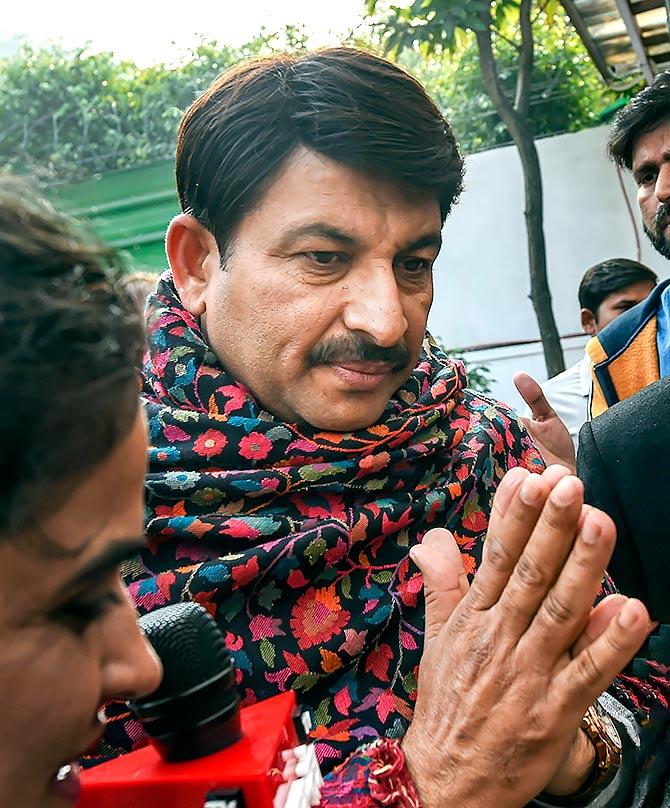 Congratulating Arvind Kejriwal and Aam Aadmi Party for their victory in the Delhi assembly election, Nadda said in a series of tweets that the BJP hopes the AAP government will work for the overall development of the national capital.
He also expressed gratitude towards BJP workers, saying they worked day and night for the party's victory.
Delhi Bharatiya Janata Party chief Manoj Tiwari also congratulated Kejriwal and thanked the voters of the national capital.
"Thank you to all the voters of Delhi. Thank you to all the party workers for their hard work… We respect the mandate of people. @ArvindKejriwal congratulations to you," he posted on Twitter in Hindi.
Tiwari had asserted that his party will win more than 45 seats in the 70-member assembly and form the government.
The Aam Aadmi Party on Tuesday registered a comfortable win with its prominent faces Manish Sisodia, Atishi and Raghav Chadha emerging victorious from their respective constituencies.
The elections to the Delhi Legislative Assembly were held on February 8.