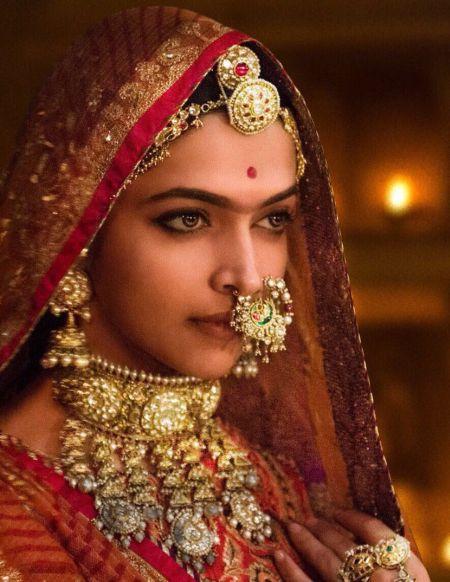 The Delhi high court on Friday dismissed a plea against Bollywood flick Padmavati, observing that such petitions were encouraging those agitating against the movie.
A bench of Acting Chief Justice Gita Mittal and Justice C Hari Shankar termed as "hopeless" and "misconceived" a petition seeking that a committee be set up before the film is released to check whether there was any distortion of history.
"Have you (counsel for the petitioner) seen the film? Have the people, who are burning cinema halls seen the film? By this kind of petitions you are encouraging the people who are agitating," the bench observed.
It also directed petitioner Akhand Rashtrawadi Party, which claims to be a political party, to approach the Censor Board as the court was not inclined to entertain its plea.
The plea had said that the committee was necessary as there was alleged distortion of historical facts in the film starring Deepika Padukone. The Sanjay Leela Bhansali-directed Padmavati also stars Ranveer Singh and Shahid Kapoor.
However, the bench ruled that "the matter is pending consideration before the Central Board of Film Certification. Similar reliefs have been declined by the Supreme Court as well. This petition is nothing but hopeless and misconceived."
It further said since the statutory body CBFC was looking into it, "Let them carry out their job".
The public interest litigation had sought a direction to the CBFC to constitute a committee comprising members of the Censor Board, a social activist, three history experts from any university and a retired high court judge who shall head the panel.
The outfit's PIL, filed through advocate R N Singh and Puneesh Grover, had said there was an apprehension of lowering the dignity and pride of icon Rani Padmavati, who immolated herself to protect her honour and dignity as well as for Chittorgarh in Rajasthan.
It had also said that no individual or group has a right to play with the sentiments or emotions of any caste or community by distorting the history or a historic icon.
Recently, the Supreme Court had refused to entertain a plea seeking a stay on the release of film, saying the Censor Board was yet to certify the movie.
The top court said there were several guidelines for the CBFC to grant certification to a movie and, in addition, there was the Film Certification Appellate Tribunal to look into the grievances regarding a film.