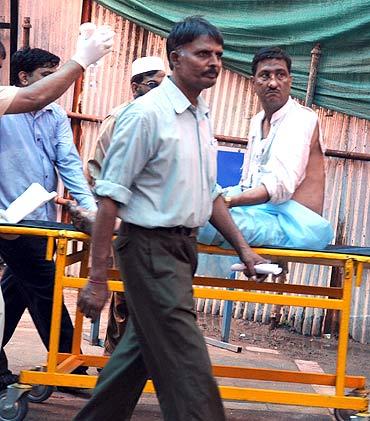 Delhi government is planning to invoke the Essential Services Maintenance Act to force an end to the strike by government doctors that continued to paralyse health services in the national capital for the second day on Tuesday.
A senior Delhi government official said that authorities had on Monday accepted 19 demands of the striking resident doctors and asked them to resume their work as the strike was badly affecting medical services in the city.
"We are planning to impose ESMA on resident doctors of government hospitals in Delhi who are continuing their strike even after the government accepted 19 of their demands and made the minutes of the meeting public," the official said.
"The strike is not justified when we have agreed to all the demands. Doctors of Delhi government hospitals should resume their work and not join with central government hospitals," the official added.
Government had given a deadline to the doctors till 11 am on Wednesday to resume their duties.
The protesting doctors said they have not called off the strike as they need concrete measures from the government which, they claimed, has in the past given similar assurances but failed to deliver.
"The minutes of the meeting that has been made public is similar to the one which they (government) had given us in February. Even that time, they had given assurances of fulfilling our demands, but failed to deliver on those. So, as of now, the strike continues until some concrete steps are taken," said Anshuman Raheja, spokesperson of the Federation of Resident Doctors Association.
The striking doctors are demanding adequate life-saving drugs, security at workplace and timely payment of salaries.
The strike by the resident doctors at over 20 hospitals run by the central and Delhi governments and municipal corporations, including RamManoharLohiaHospital, SafdarjungHospital, LadyHardingeMedicalCollege and MaulanaAzadMedicalCollege, has hit medical services.
A doctor at SafdarjungHospital claimed, meanwhile, that while outpatient department and private ward services have been crippled, emergency services were not affected.