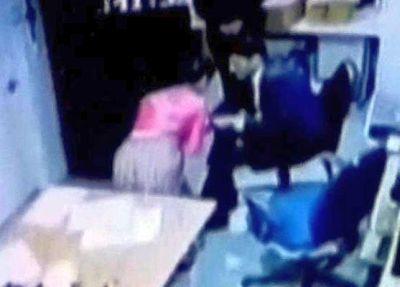 A 33-year-old woman working at a five-star hotel in New Delhi's Aerocity has alleged that she was molested by the security manager of the hotel, the police said on Friday.
A CCTV footage of the incident has also emerged in which the accused can be seen trying to pull the woman's sari.
The woman alleged that the man had been pressurising her into having a physical relation with him and she was resisting his advances.
On July 29, he called her for a birthday party, tried to disrobe her and even offered to get her the gifts she wanted, she alleged.
The woman told police that she complained to the HR of the hotel but was sacked.
The woman approached the police with a complaint and a case was registered on July 30. The accused is yet to be arrested.
WATCH THE VIDEO BELOW