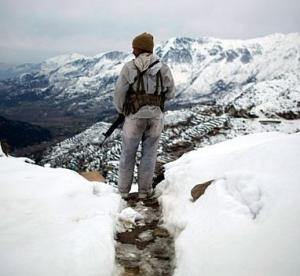 The defence ministry need not come to the Centre to get green clearances for constructing border roads and strategically important projects coming within 100 kms of the Line of Actual Control, the environment ministry said on Thursday.
A decision on environmental and forest clearances on building defence infrastructure in areas in the 100 km-range from the LAC can be taken by the state governments concerned, Environment Minister Prakash Javadekar said.
A policy in this regard will be formulated very soon, he told mediapersons. The 4,056-km-long LAC with China touches four states -- Jammu and Kashmir, Uttarakhand, Himachal Pradesh and Sikkim.
Want to read more defence stories? Click HERE
The decision to ease the rules on green clearances was taken after senior defence ministry officials headed by its Secretary R K Mathur met Javadekar at his office.
"We met with the defence ministry officials at their requests because lot of their projects were held up and were getting delayed approval. The issue was how to ensure that there won't be delay. The answer is policy-based decision," he said.
The minister said the policy will be framed in a manner in which a state government can take decisions on environmental and forest clearances for defence infrastructure projects, including roads, coming in the 100-km-range of the LAC.
He said the meeting considered the status of pending defence ministry proposals for environment or forest clearance by the environment ministry. The minister, however, said the states should not compromise on the environmental concerns while granting green clearances to such projects.
"I assure you that we won't compromise with environmental considerations. But we will cut short the delays," he said. Javadekar said he will discuss the matter with Prime Minister Narendra Modi and Defence Minister Arun Jaitley and "the government will have that policy in place so that the clearances will be more on fast-track without compromising the environmental issues".