INS Sumitra, the 2,200 ton Saryu class patrol vessel, will host President Pranab Mukherjee when he reviews the naval fleet on February 6.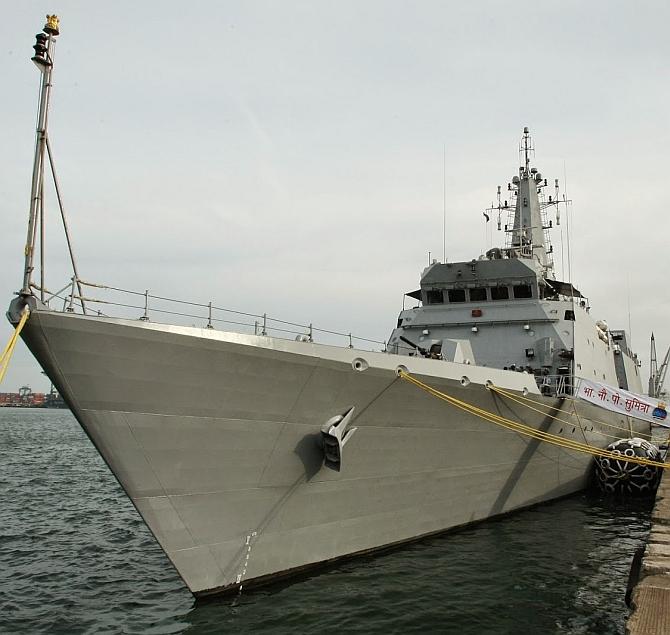 The indigenously-built Naval Offshore Patrol Vessel will be the presidential yacht and lead the presidential column for the 11th edition of the Fleet Review in Visakhapatnam.
Warships from over 60 maritime nations are expected to participate in what would be the second time that the Navy will be hosting the International Fleet Review. The first edition was held in Mumbai in 2001.
INS Sumitra, commissioned into the naval fleet on December 6, 2014, hit headlines in March 2015 when her crew rescued 350 Indian citizens stranded in Yemen. It escorted the evacuees from the Yemeni port of Aden to Djibouti across the Red Sea.
As part of Operation Raahat, the INS Sumitra's crew cleared living quarters to make room for the women, elderly persons and children while 2-3 cooks of the warship worked day-and-night to prepare meals for the evacuees as the ship's kitchen is designed to serve only about 100 people.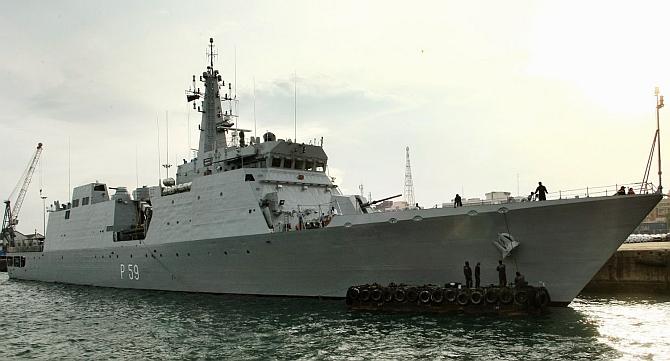 The ship can travel a speed of up to 26 knots, and is equipped with state-of-the art medium and short range weapons which include 76mm medium range gun, a potent Close-In Weapon System, Electronic Support System Sanket Mk III and Communication Intelligence System ELK 7036.
The ship is a well-balanced weapon-sensor platform, with the capability to undertake offshore patrolling, support high value assets and defence of offshore installations.
The latest generation warship will join the Eastern Naval Command fleet for maritime surveillance and coastal security.
Sporting a flight deck, the vessel also supports operation of helicopters.