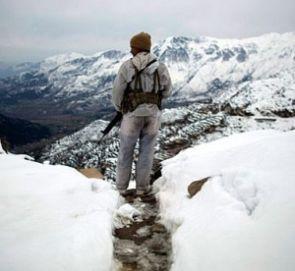 Indian Army's reported plan to set up think-tanks focussing on China has evoked mixed reactions among scholars in Beijing with some calling it a positive move and others saying it showed that Indian security forces have identified the PLA as a "real strategic rival".
"Accurate information collected by the military think-tanks may help the Indian leadership to make the right decisions," Fu Xiaoqiang, a research fellow at the South Asian studies at the China Institutes of Contemporary International Relations said.
"It also shows that the Indian army has clearly identified China as a real strategic rival," Fu told state-run China Daily which highlighted reports from New Delhi about Indian Army setting up China focussed think-tanks.
Ma Jun, a military expert here said the move focussing on China shows that India wants to gain a more in-depth understanding of China's strategic thinking on border disputes and ongoing infrastructure projects in the region.
"If the purpose of 'China cells' is to handle the disagreements in a better way, they will play a positive role in bilateral relations; but if their goal is to monitor the Chinese army in the region and work against Chinese forces, they are likely to generate further distrust between the two countries," Ma, who is a researcher on Indian studies with the Military Science Academy of the People's Liberation Army said.
Wan Wei, a researcher at the Chinese Association for South Asian Studies, said the new think-tanks could help improve the Indian military's influence on national strategic issues.
"For a long time, military opinions were not highly valued by the Indian leadership. The 'China cells' are a way to promote the voices of the military on issues of national interest," Wan said.
Military exchanges can help to enhance mutual trust and ease tensions between countries, he said, adding that China also needs to enhance the capacity of military think-tanks to gain a better understanding of other countries.