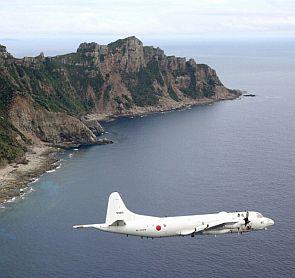 China on Saturday said it "expelled" foreign military planes from its airspace, the first such incident after Beijing unilaterally declared an air defence zone over islands disputed with Japan in the East China Sea.
"An unidentified military plane was spotted on Friday morning, disrupting the peace and celebratory atmosphere. Airmen from East Sea Fleet were deployed immediately to expel the planes," state-run CCTV quoted The People's Liberation Army Daily as saying.
The report did not identify the country to which the military planes belonged or the exact location where the incident occurred.
China is shutdown for a week from January 31 to celebrate the Lunar New Year, also known as the Spring Festival.
"The whole mission lasted less than three hours... it is essential for the soldiers to stay alert, even on the most important holiday in China. And it is the army's responsibility to protect the people for a peaceful and happy new year," the report said.
In November, China declared the Air Defence Identification Zone in the East China Sea over the disputed islands and warned it could take action against aircraft passing through the region that did not identify themselves.
The US, Japan and South Korea did not recognise the ADIZ and flew their military planes through the zone monitored by China's Air Force.
The announcement of the ADIZ came amid an escalation of the diplomatic standoff between Japan and China over the uninhabited islands, called Senkakus by Tokyo and Daisy's by Beijing.