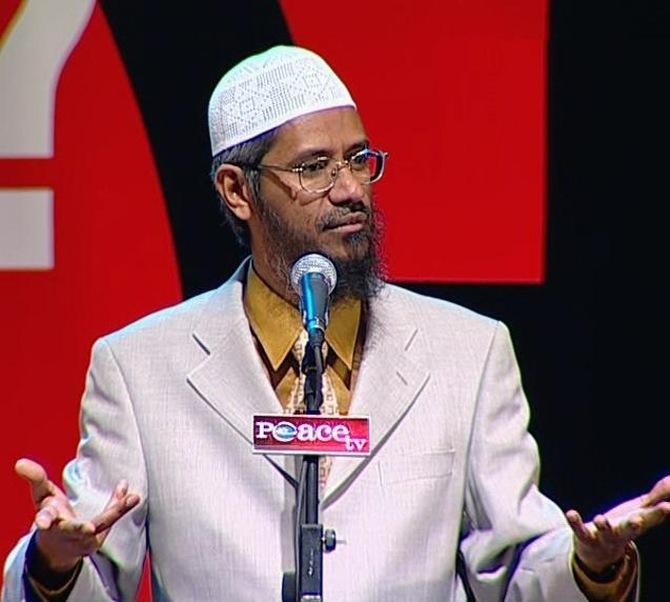 Islamic preacher Zakir Naik has been in the news lately after it was disclosed that one of the five Bangladeshi terrorists who killed 22 people at a restaurant in Dhaka last week was his follower.
Here is what we know about him:
Naik, a medical doctor by education, not only influenced the Dhaka attackers, even the chief of Islamic State's Hyderabad module told the National Investigation Agency that he was deeply influened by his teachings.
Unlike other preachers who like to dress in traditional clothes, Naik usually wears a three-piece suit (with pants fitting above the ankles) and a tie, but teams it up with a skull cap, and speaks English fluently. Arabic is his other preferred language.
Naik is banned in the United Kingdom and Canada for hate speech. He is also among 16 banned Islamic scholars in Malaysia.
Naik once advised Sania Mirza that she should dress up modestly, even when she is playing tennis. He has also said that wife beating is not necessarily a bad thing, has rationalied stoning, and has said that using a condom is like killing a human being.
His TV channel 'Peace TV' is banned in India but is run in many languages -- Bangla, Urdu and Chinese among others -- and has a 200 million-strong viewership in Bangladesh. It is not known how he funds the TV network. He has around 14 million followers on Facebook.
Controversial statements:
On 9/11: It is a blatant, open secret that this attack on the Twin Towers was done by George Bush himself... Even a fool will know that the 9/11 attacks were an inside job.
On Osama bin Laden: If he is fighting enemies of Islam, I am for him. I don't know him personally. If he is terrorising America, the biggest terrorist, I am with him. Every Muslim should be a terrorist. The thing is that if he is terrorising a terrorist, he is following Islam.
On girls' education: Girls shouldn't be sent to schools where they lose their virginity by the time they pass out. Schools should be shut down.
On homosexuals: They should be killed.
On Islam: It is superior to all other faiths. Non-Muslims should not be allowed to have places of religious worship in an Islamic country.