Amid an ongoing row over Digvijaya Singh questioning the authenticity of the 2019 surgical strikes, an agitated Jairam Ramesh lashed out at the media on Tuesday, saying all that needed to be said have already been done, and the questions should now be directed at the prime minister.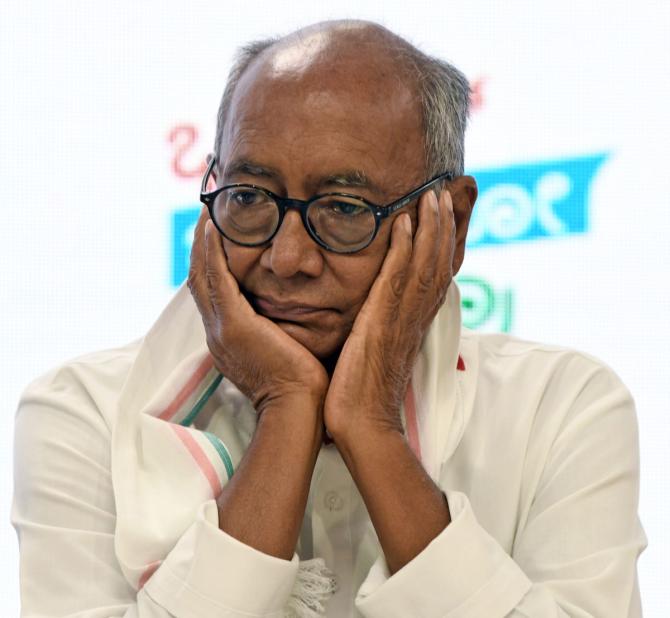 A day after Singh stirred up the hornet's nest and the Congress distanced itself from the leader, party MP in charge of communication, Ramesh told the media while walking for the Bharat Jodo Yatra in Jammu and Kashmir that all queries related to the surgical strike uproar have been answered by his party and the media needs to aim its questions at Prime Minister Narendra Modi.
Digvijaya Singh trying to put an end to the row also said: 'I have got the greatest regard for the defence forces', as the leaders marched on along with other padayatris.
Congress general secretary Ramesh refrained from answering any questions and said that 'we have answered all the questions'.
The Bharat Jodo Yatra led by Rahul Gandhi resumed from Sitni bypass Nagrota in J-K on Tuesday.
"We have answered all the questions. You go and ask the Prime Minister the questions," said Jairam Ramesh.
"The Congress party has said whatever it wanted to. I tweeted yesterday regarding the same. I do not want to say anything other than this," he said.
Taking to Twitter, Ramesh claimed that even the United Progressive Alliance government had carried out surgical strikes.
'The views expressed by senior leader Digvijaya Singh are his own and do not reflect the position of Congress. Surgical strikes were carried out before 2014 by the UPA government. Congress has supported and will continue to support all military actions that are in the national interest,' Ramesh tweeted.
This comes after Digvijaya Singh said there is no proof of the 2019 surgical strike against Pakistan, while the Centre claims to have carried out the attack.
"They (Centre) talk about surgical strikes and that they have killed so many of them but there is no proof," said Digvijaya Singh in his address in Jammu on Monday.