Missing restaurants while social distancing? You're not alone. One restaurant in the Netherlands, though, has found a solution.
Mediamatic ETEN, a restaurant in Amsterdam, is offering a four-course vegetarian menu for diners -- served to guests while they sit in their own personal quarantine greenhouses.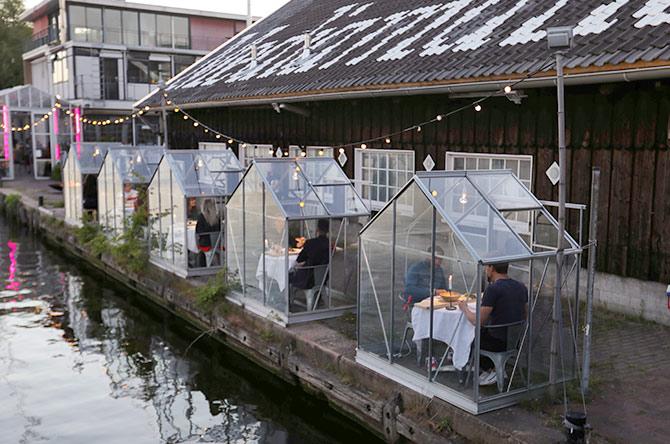 The beautiful glass structures are right on the canalside, lit only by candlelight.
The restaurant hopes that the greenhouses will allow customers to eat safely and securely while abiding with social distancing rules amid the pandemic.
It is currently testing them out, and plans to open them with a fully plant-based menu when granted permission.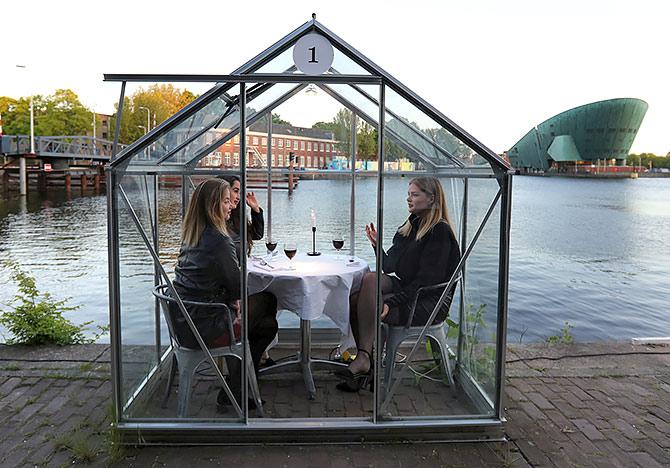 Right now, the trial service is only being offered to family and friends of staff, and all upcoming reservations are sold out, according to the restaurant's website.
The restaurant will only allow people dining together who live in the same house.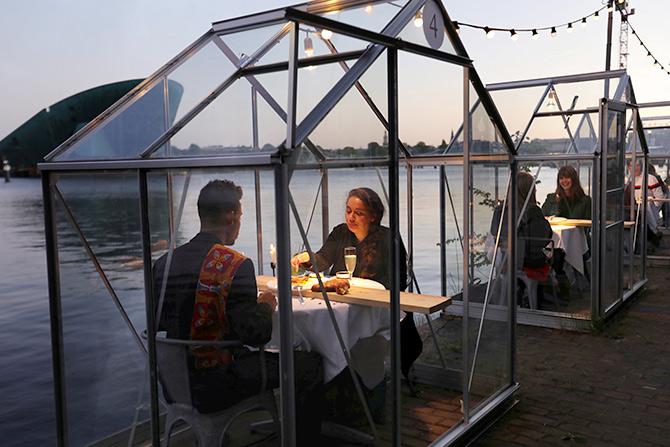 "Corona now forces us to rethink how we can do hospitality," the centre's director Willem Velthoven was quoted as telling a section of the media.
"We used to have already these little greenhouses here for art projects. We thought 'ok let's try what happens if we sit in these small places, does it feel good and can we serve in a safe way' and it goes quite well actually."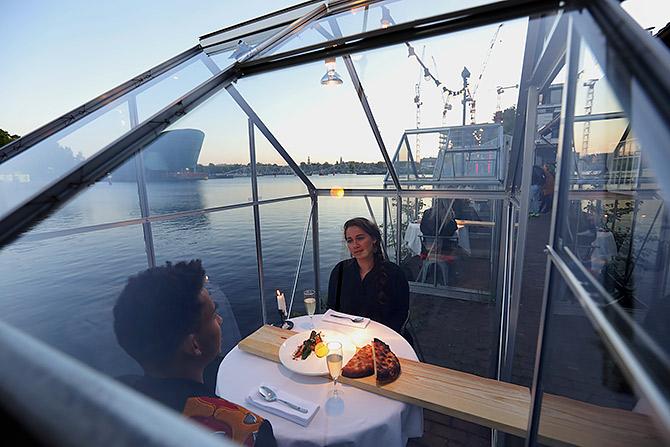 Waiters wear gloves and face shields to alleviate any risk of infections.
They also use long boards to bring dishes into the greenhouses to diners.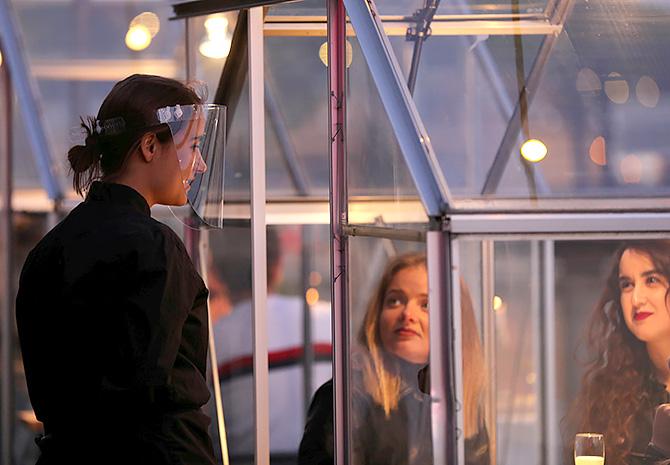 The restaurant is perfect for people who may want to go out once eating establishments reopen but don't feel comfortable going back immediately to crowded restaurants.