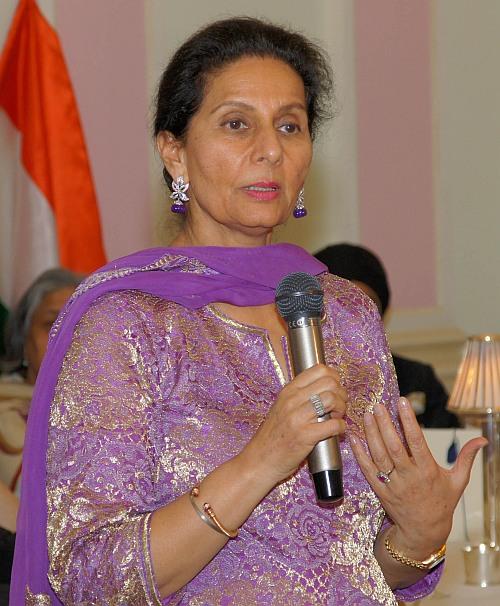 Congress leader and former union minister Preneet Kaur on Monday won the Patiala assembly seat defeating her nearest Shiromani Akali Dal rival Bhagwan Dass Juneja.
Kaur, wife of former chief minister Amarinder Singh, won by a margin of over 23,282 votes, an election office spokesman said. The seat fell vacant after Amarinder got elected to Lok Sabha from Amritsar.
Patiala seat was retained by Congress. Kaur polled 52,967 votes, SAD nominee Bhagwan Dass Juneja 29,685 and Aam Aadmi Party candidate Harjit S Adaltiwala 5,724 votes.
Soon after the declaration of results, Kaur said, "I will fight for the development of Patiala in the assembly and will make strategy to form Congress government in the state in next assembly elections."
Meanwhile, SAD candidate's son Gurpal Juneja died of heart stroke on Sunday night, his family said.
At the other seat Talandi Sabo where counting is in process, SAD's Jeet Mohinder Singh Sidhu is leading over his nearest Congress rival Harminder Jassi.
Talwandi Sabo seat had fallen vacant after sitting Congress MLA Jeet Mohinder Singh Sidhu deserted the party to join ruling SAD. Sidhu is leading by over 30,000 votes against Congress rival Jassi.
AAP, which had bagged four Lok Sabha seats out of total 13 in Punjab, had finished third at Patiala whereas its candidate Baljinder Kaur is trailing way behind SAD and Congress candidate from Talwandi Sabo seat.
Before falling vacant, both Patiala and Talwandi Sabo seats were with Congress.