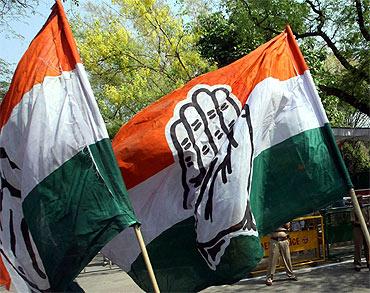 After spectacular success in Ratlam-Jhabua Lok Sabha seat, the Congress on Saturday won five out of eight local body elections for which polls were held recently.
The Bharatiya Janata Party won local body elections at three places, including Sehore, the home district of Madhya Pradesh Chief Minister Shivraj Singh Chouhan. It also won at Mandsaur Municipal Corporation and Shahganj Municipal Council.
Congress won Shahjapur Municipal Council, Bhedhaghat Nagar Panchayat in Jabalpur district, Majhouli Nagar Panchayat in Sidhi district, Dhamnod Nagar Panchayat in Ratlam district and Orrcha Nagar Panchayat in Tikamgarh district.
The victory turned the mood at Congress headquarters in Bhopal into a jubilant one with party workers bursting crackers and distributing sweets.
In the eight local bodies, elections were held in 179 wards and among them, the BJP bagged 93 corporators post while the Congress got 60.
But, in all the Congress won in five local bodies, while the BJP was confined to three.
Congress chief whip in the Lok Sabha and Guna MP Jyotiraditya Scindia expressed his gratitude towards the people for reposing faith in the party and congratulated the winning candidates.
State BJP President Nandkumar Singh Chouhan said that his party has accepted people's mandate with all humility and would continue to serve them and will not leave any loopholes in it.
Meanwhile in Gujarat, Congress won the election for the post of president of Dahod district panchayat which was held on Saturday amid tight security arrangements as ordered by the Gujarat high court.
The election to the post of President had been postponed two times earlier due to opposition of BJP members and subsequent violence in which three vehicles were burnt.
The Congress had won 26 seats in the panchayat, while BJP bagged 24 in the polling held last month.