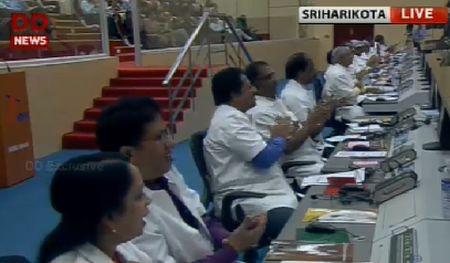 India performed yet another space feat on Wednesday when the Indian Space Research Organisation launched a record 104 satellites into orbit from Sriharikota, Andhra Pradesh, something no other country has done before.
President Pranab Mukherjee and Prime Minister Narendra Modi congratulated Team ISRO for the successful launch.
"Nation is proud of this achievement, which has demonstrated, yet again, India's increasing space capabilities #PresidentMukherjee," the President tweeted.
"This day shall go down as a landmark in the history of our space programme #PresidentMukherjee," he said in another tweet.
Hailing scientist, the PM said, "Congratulations to @isro for the successful launch of PSLV-C37 and CARTOSAT satellite together with 103 nano satellites!"
"This remarkable feat by @isro is yet another proud moment for our space scientific community and the nation. India salutes our scientists," he tweeted.
It is truly a proud moment for India's space scientists.
Join us in congratulating ISRO and its incredible team behind this accomplishment.
Post your messages in the message board below.