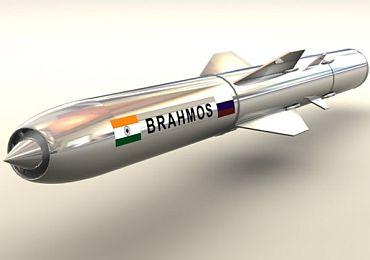 BrahMos Aerospace, an Indo-Russian joint venture, has initiated efforts to develop technology for hypersonic version of the BrahMos missile which can travel at five to seven times the speed of sound, a top company official has said.
"The company is roping in academics to develop the requisite technology before going in for designing and developing missiles which can travel at Mach 5 to 7 (five to seven times the speed of sound). It will be BrahMos II version next to the present variants of Mach 2.8 to 3.5," A Sivathanu Pillai MD & CEO of the company told PTI.
He said the Indian Institute of Science, Bengaluru, would collaborate with the company with a 20-member team developing technologies for high temperature material required to build the missile, cram-jet propulsions and energy modules and the requisite algorithms.
A separate centre has been created for this purpose in IISc while its Russian counterpart, the Moscow Institute of Aviation, would produce technologies for propulsion, kinetic energy modules for the hypersonic version.
In all probability, it would take a minimum of five years for these initiatives to crystallise. In the meantime, BrahMos would work out blueprints for setting up a production centre, choice of vendors for supply of necessary components and investment structure, he said.
After these operations, BrahMos Aerospace would take up development of missiles that can come back to the originating mode after destroying the designated target, he said.
Pillai said modernisation and expansion of manufacturing facilities at Hyderabad and Thriuvananthapuram are also on the cards since the domestic market demand is on the increase.
He said the Indian Air Force had also started placing orders for BrahMos and added that the Army and the Navy are regular customers.