The body of a Class 9 student was found with multiple stab wounds in the washroom of a school in Vadodara, a chilling reminder of the murder of a seven-year-old in Gurugram last September.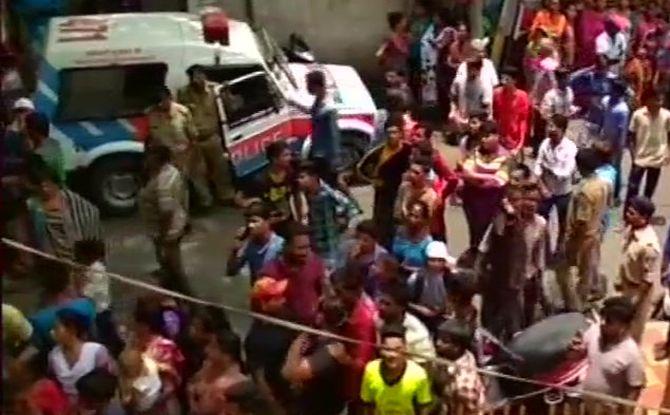 The victim, Dev Bhagwandas Tadvi, 14, a student of Bharti School in Baranpora area, was accosted by unidentified culprits when he was headed to his classroom on the first floor, the police said.
The incident took place around 12 noon, between the two shifts of the school, they added.
Tadvi had 10 stab wounds on his body, Deputy Police Commissioner R S Bhagora said.
"Police recovered sharp-edged weapons and a bottle of water containing chili powder from a school bag which was found lying near a temple adjoining the school," the DCP said.
Police suspect the assailants threw it after killing Tadvi.
Tadvi's body has been sent to Sir Sayajirao General Hospital for autopsy, Bhagora said, adding that the police hoped to arrest the culprits soon.
The teen had joined the school only a week ago and was staying with his maternal uncle, while his parents live in Gujarat's Anand town, the police said.
A Forensic Science Laboratory team has reached the spot and CCTV footage of the premises has been obtained, they added.
People gathered in large numbers outside the school after the news of the killing spread.
In the Gurugram case, the student was found dead in a pool of blood, with his throat slit, in his school's washroom on September 8 last year.