China on Tuesday inked an agreement worth a whopping USD 4.8 billion with cash-strapped Pakistan to set up a 1,200-megawatt nuclear power plant as a sign of increasing strategic cooperation between the two all-weather allies.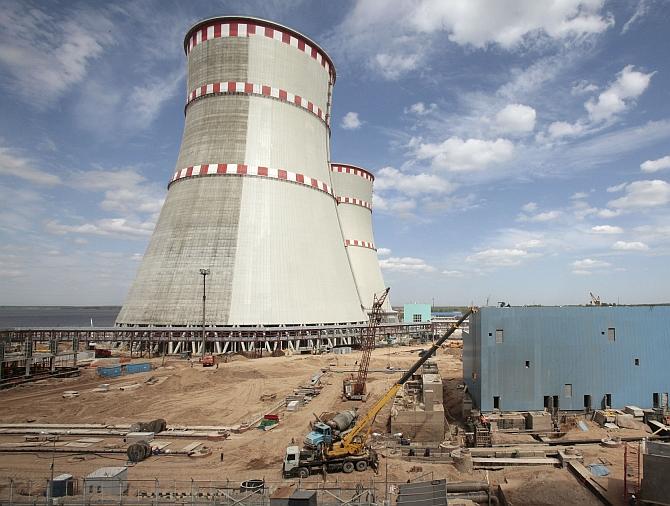 Prime Minister Shehbaz Sharif witnessed the signing of the deal under which Beijing would build a 1,200-megawatt Chashma-V nuclear plant at Chashma in the Mianwali district of Punjab.
In his address, Prime Minister Sharif termed the nuclear power plant agreement signing as a token of increasing economic cooperation between Pakistan and China and vowed to complete the project without any delay.
"We will kick start it without any further delay," he said, as he lambasted the previous government under Imran Khan for delaying the key power project.
He said under a difficult economic situation, Pakistan was getting an investment of USD 4.8 billion from China in this project, which "sends the message that Pakistan is a place where Chinese companies and investors continue to show their trust and faith".
Sharif said the Chinese companies gave special concessions which would save billions of rupees in this project.
He expressed confidence that Pakistan would come out of the current economic difficulties with the help of China and other friendly countries.
Sharif said Pakistan was also engaged with the International Monetary Fund to finalise the 9th review and met all conditions required by the Washington-based global lender.
"We are deeply obliged to President Xi Jinping, and the Chinese leadership for their generous help to Pakistan," he said, as he also lauded Saudi Arabia, United Arab Emirates and Qatar for extending help to his cash-strapped government.
Pakistan's Chashma power plants are considered a key in the production of cheap nuclear power. The installed capacity of the existing four power plants is 1,330 megawatts, according to the Pakistan Atomic Energy Commission.
Two other nuclear power plants are also operational in Pakistan. Karachi Nuclear Power Plants (KANUPP 2 & 3 have a capacity of 2,290 megawatts).
Pakistan, which is under tremendous financial debt, is not getting multilateral loans or even bilateral assistance without the support of the IMF.
Only China has stood fast to help Pakistan while Saudi Arabia and the UAE have also been selectively supportive.
The IMF signed a deal in 2019 to provide USD 6 billion to Pakistan on fulfilment of certain conditions. The plan was derailed several times and the full reimbursement is still pending due to insistence by the donor that Pakistan should complete all formalities.
Pakistan's economy has been in a free fall mode for the last many years, bringing unbridled pressure on the poor masses in the form of unchecked inflation and making it almost impossible for a vast number of people to make ends meet.