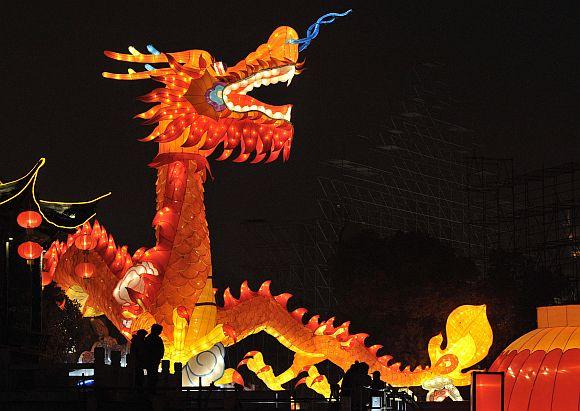 China on Monday slammed a United States media report alleging that Premier Wen Jiabao's family had amassed over $2.7 billion assets, saying its critics, plotting to create instability in the country, were 'doomed to fail'.
Hitting back at the New York Times report, Chinese Foreign Ministry spokesman Hong Lei in a more elaborate reaction confirmed that Wen's family has entrusted lawyers to deny the allegations.
"The Communist Party of China has led China and the Chinese people to great achievements through the path of reform and opening up and socialist modernization significantly enhancing China's international standing", Hong told mediapersons.
"There will always be forces that do not want China to develop and become stronger", he said.
"They try every means to smear China and the Chinese leaders to create instability in China. Their scheme is doomed to fail", Hong said, pointing to the timing of the  allegations  as the ruling Party is poised for once in a decade leadership change at a key Congress, starting November 8, after which Wen along with leaders would retire.
"The Chinese Communist Party and the Chinese people will eliminate any disruption and advance socialism with Chinese characteristics", Hong said.
The NYT article pieced together extensive investments purportedly made in the name of Wen's 90-year-old mother, Yang Zhiyun and wife Zhang Beili, who had a successful diamond business as well as other members of the family.
The newspaper said its content was well researched from various sources over a period of time. Wen's family members denied the allegations though a lawyers firm in Hong Kong on Sunday and threatened to take legal action against the daily.
The so-called 'hidden riches' of Wen Jiabao's family members in the NYT report does not exist, a statement issued by the lawyers had said on Sunday.