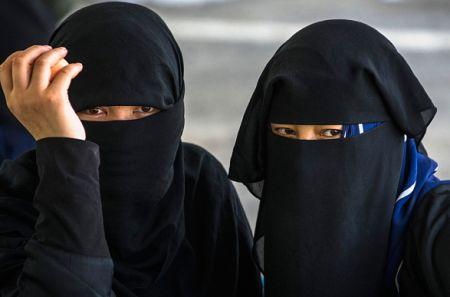 Lawmakers in China have reportedly approved a ban on women wearing burqa in public in Xinjinag province, a region with a large Muslim population.
The standing committee of the Urumqi parliament in Northwest China's Xinjiang Uighur Autonomous Region 'considered and approved' a regulation that outlawed the wearing of veil in public in the regional capital.
Activists have, however, warned that prohibiting the wearing of veils t would further stigmatize the region's minority Uighur Muslims.
Xinjiang is home to Turkish-speaking Uighur Muslims who have been beset for years by violence that has been blamed on Islamist militants by the government.
About 45 per cent of the population of Xinjiang is Muslim. The Uighur community says that the repressive measures taken by the government have prompted the recent spate of attacks in the region.
The regional People's Congress said that the regulation will go into effect after being amended.