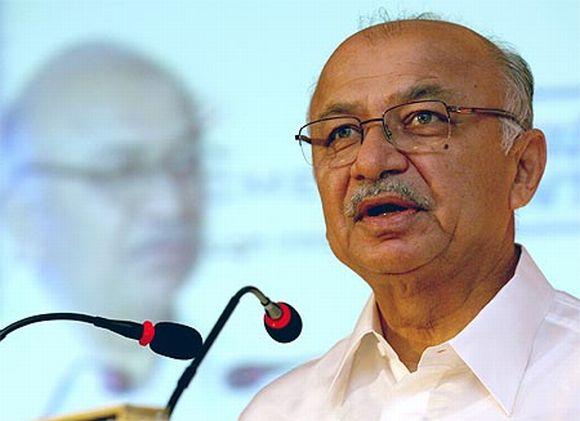 The Centre would start an inquiry into the bomb blast near the Bharatiya Janata Party office in Bangalore which left 16 persons injured, Union Home minister Sushil Shinde said on Wednesday.
"I came to know of the Bangalore blast and will start an inquiry into the incident. I will also have interaction with the Karnataka government and the police department," Shinde told mediapersons after the Eastern Zonal Council meeting in Kolkata.
Asked whether it was an act of terror, Shinde replied that this would be made known only after the probe was over.
Meanwhile, condemning the explosion , BJP leader M Venkaiah Naidu asked the Centre and state governments to coordinate efficiently to nab the accused. Naidu said he did not have full details of the explosion as yet.
"I strongly condemn this incident and request upon the government of Karnataka and also the Centre to immediately have proper coordination and try to find out what exactly happened, who are the people responsible," he said.
At least 16 people, including eight policemen, were injured when an "incendiary bomb" placed in a motorbike exploded near the Karnataka BJP city office at a time when preparations were on for the May 5 Assembly polls.
Five civilians, including three women, were also injured in the blast, which was described as a "clear act of terror" by state Deputy Chief Minister and Home Minister R Ashok, saying it was targeted at the party workers and its leaders.
"It is a very clear act of terror... It is targeted at the BJP, our senior leaders and workers", Ashoka said. "100 per cent, it is targeted at BJP workers".
He said the injured persons were "out of danger."