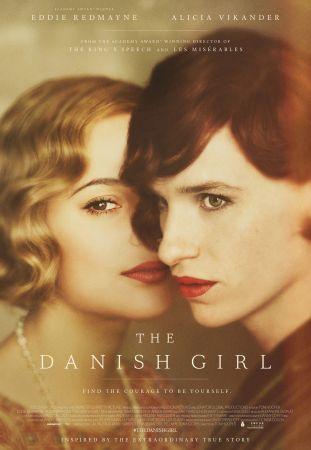 The Censor Board is at it again!
The television premiere of the internationally acclaimed film "The Danish Girl" was put on hold on Sony Le Plex as the channel was unable to receive the necessary certification from the Central Board of Film Certification.
"We regret to inform you that Sony Le Plex HD is unable to telecast the much-awaited television premiere of the international acclaimed award-winning film 'The Danish Girl' on March 26 as the necessary certification to enable telecast of the movie has not been received," the channel posted on its official Twitter account.
The Tom Hooper-directed film, starring Eddie Redmayne and Alicia Vikander, is based on the life of Elbe, one of the first known recipients of sex reassignment surgery. It was scheduled to be telecast on Sunday.
"We continue making all necessary efforts to secure the certification and will keep you informed of the future date of the telecast. We thank you for your continuous support and understanding. Any inconvenience caused is sincerely regretted," it added.
The film, which released theatrically in India last year, had hit the right note with critical acclaim as well as a nod from The Academy in form of multiple Oscar nominations. While Redmayne was nominated in the Best Actor category, Vikander won the Oscar in the Best Supporting Actress category in 2016 for the film.
According to a report in the Mumbai Mirror, a CBFC board member was quoted as saying the subject of the film 'controversial' and 'unsuitable to be viewed by children'.
The CBFC member was quoted as saying, "The censor board's job is not to cut, but to see each movie individually in its context and under the guidelines provided to us. We are a multicultural nation and we have to maintain a balance. What may be suitable for a metropolis, may not be suitable for a small village."
The ban on the telecast of the movie once again brings the spotlight on the Censor Board, which was slammed for denying certification to 'Lipstick Under My Burkha' on the grounds of being 'female-oriented' and the use of 'abusive words' in the movie.
-- With inputs from Agencies
WATCH THE VIDEO HERE