'Everything else is a sham.'
Aditi Phadnis reports.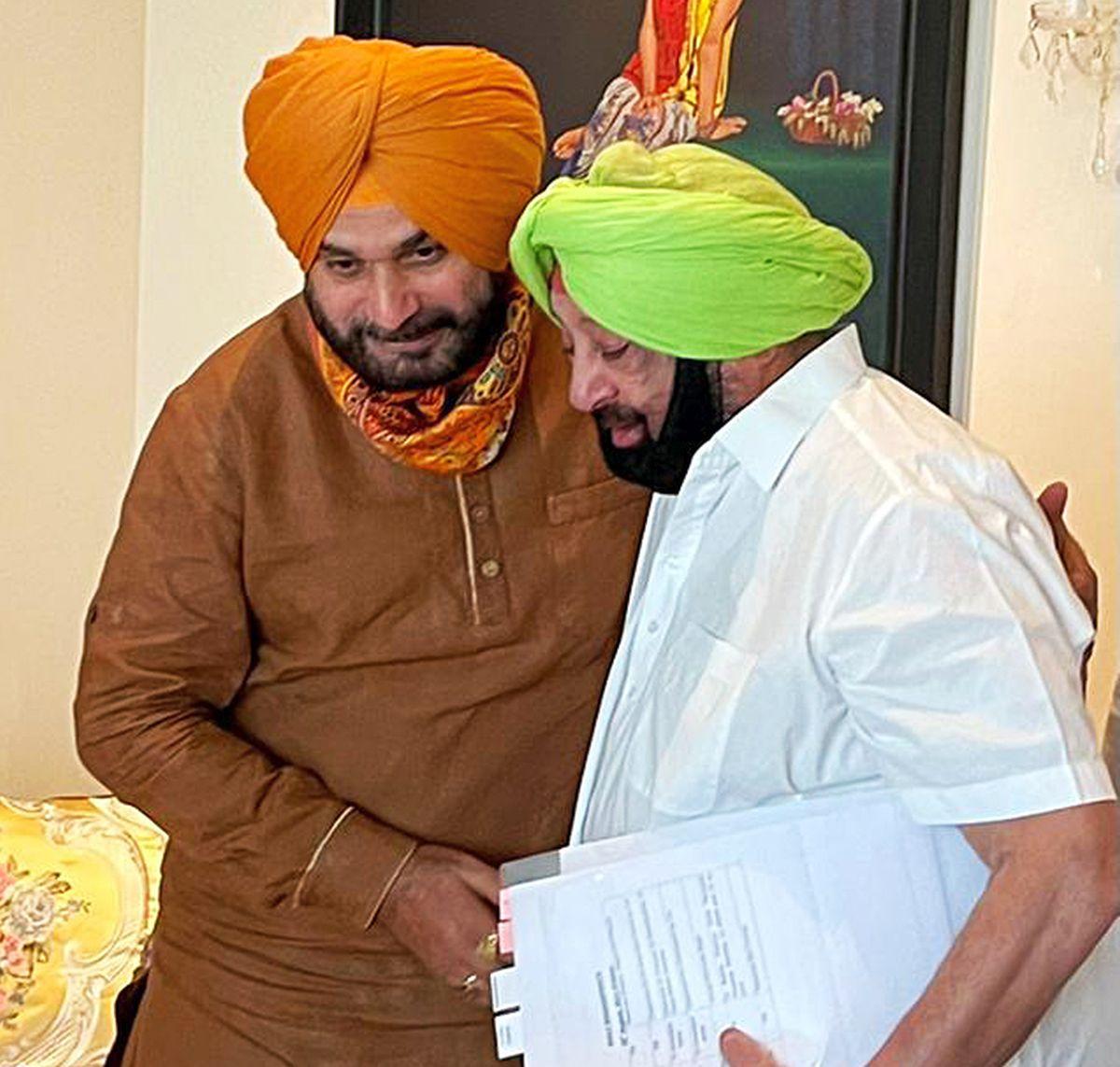 "Don't waste newsprint on it. It means nothing," says a Punjab Congress leader sardonically.
He was referring to a ten-member Strategic Policy Group that has been set up ostensibly to ensure better party-government coordination, but, in fact, to satisfy warring factions in the Punjab Congress.
"Nonsense," is the one-word reply of the leader, when asked whether this committee will take a view on important matters like distributing party tickets to aspirant MLAs in the upcoming assembly elections.
"Arre, it is nothing. This Navjot Sidhu was telling Captain saab there has to be greater government-party coordination. So he came to see the CM. The CM kept him waiting for 90 minutes, met him for five minutes, and then said: 'Theek ha, bana do'," he says.
"The only strategic policy needed in Punjab is the chief minister. Captain saab is our strategic policy for winning the elections. Everything else is a sham," he adds.
But the fact that the CM has had to agree to create such a group, reflects a semblance of the pressure he is facing after the central party gave in to Sidhu's restiveness and appointed him party chief a few weeks ago.
The SPG will be headed by the CM and includes Local Government Minister Brahm Mohindra, state Finance Minister Manpreet Singh Badal, and Social Security Minister Aruna Chaudhary.
Sidhu and the party's four working presidents -- Kuljit Singh Nagra, Sukhwinder Singh Danny, Sangat Singh Gilzian, and Pawan Goel -- as well as party General Secretary Pargat Singh will also be members.
Pargat Singh is one of Sidhu's most loyal followers.
But Brahm Mohindra is the CM's biggest supporter in addition to being the senior-most minister in the government.
When Navjot Sidhu was named party chief, Mohindra said he would accept Sidhu's authority only after he had called on the CM.
'Captain Amarinder Singh is the leader of the Congress legislature party and I am duty-bound to follow him. Besides being the CLP leader, the CM heads the cabinet, of which I'm a part. We have a collective responsibility, and hence I will refrain from meeting the newly-appointed president till issues between him and the CM are resolved,' Mohindra had said.
For a leader who is charged with being slow to react, Amarinder Singh acted swiftly -- within hours of his meeting with Sidhu, not only had he agreed to set up the committee, but had also assigned ministers to a roster of availability at the state Congress office so that workers could have access to them.
Sidhu and his group had complained to the party's central leadership that it was the chief minister who was inaccessible, not ministers.
Amarinder Singh deputed his ministers to be present every day, Monday to Friday for three hours as per the roster -- but his own name was not on the list.
On Independence day, the chief minister travelled to Amritsar -- Sidhu's constituency -- to hoist the national flag. He held consultations with party leaders from the area.
Neither Sidhu nor his supporters were present at the August 15 ceremony -- the new party president held his own parallel flag hoisting function at Chandigarh.
This, days after Sidhu publicly challenged the CM to either scrap the three contentious farm laws, failing which Congress MLAs would do so themselves in the assembly.
There are other faultlines that are yet to be resolved and have actually become deeper after Sidhu was made party chief, replacing Sunil Jakhar, a Hindu. Prominent Congress leader Pawan Dewan questioned the Congress leadership about what it was doing for the Hindus.
Dewan said Punjab Congress president, Punjab's chief minister, Punjab Youth Congress president, and Punjab Congress's campaign committee chairperson are all Jat Sikhs.
Sidhu's diatribe did not stop after he got the job he wanted.
At a function, he tore into the government. 'We will offer electricity at a cheaper rate,' he said about his own government, posing it as a 'we versus they' issue.
This was provocation enough for Amarinder Singh to complain to the central leadership that the party chief must stop attacking the government.
There is an element of creative tension in all this that was missing in the party so far.
From now till the assembly elections, the issue will not be that the Congress must win Punjab back -- it is that the group that gets the most seats will get to lay its claim on the chief ministership.
To that extent, the central party's 'Let the best man win' approach seems to be working.
Of course, whether it will work in the elections is a moot question.