Sagar Thakkar, the alleged mastermind of the international call centre scam, still owes Rs 10 lakh to the Delhi car dealer from whom he bought the star cricketer's high-end sports car.
Rediff.com's Prasanna D Zore reports.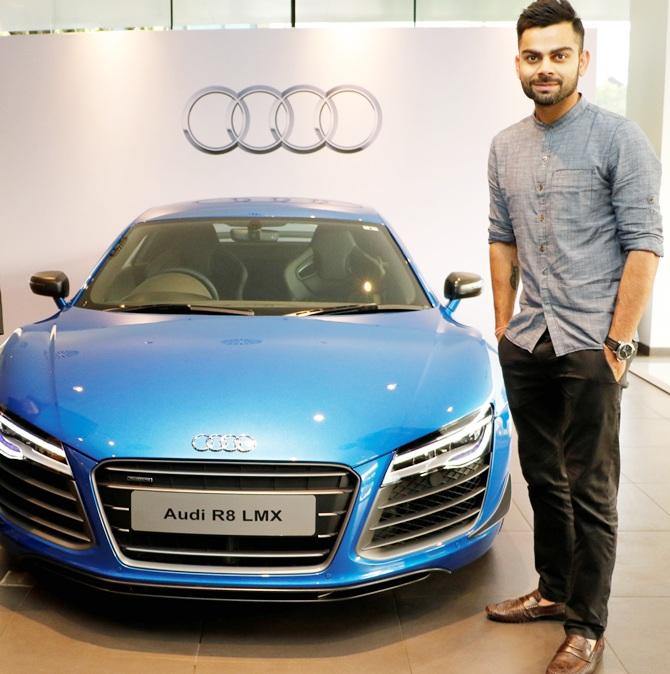 The Thane police has confirmed that the Audi R8 LMX luxury sports car seized from Sagar Thakkar, the alleged kingpin of the Internal Revenue Service call centre scam in which thousands of Americans were duped of $300 million (over 2,000 crore/Rs 20 billion), was bought from Indian Test captain Virat Kohli for Rs 70 lakh (Rs 7 million).
Confirming this to Rediff.com, Senior Police Inspector Nitin Thakare of the Thane crime branch said Thakkar, known for his flashy lifestyle, bought Kohli's Audi R8 from a Delhi car dealer.
According to Thane Police Commissioner Parambir Singh, the deal took place in May 2016.
While Thakkar paid the dealer Rs 50 lakh (Rs 5 million) in cash, Rs 10 lakh was transferred into the dealer's account via National Electronic Funds Transfer.
Thakkar, who is an absconder in the case and is likely holed up in Dubai, is yet to pay the remaining Rs 10 lakh.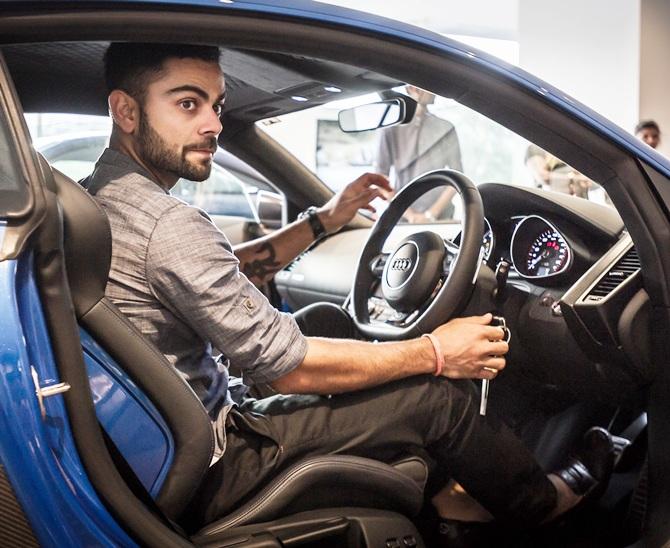 Kohli not only launched the Audi R8 LMX in May last year, but also bought the limited edition automobile for Rs 2.97 crore (Rs 29.7 million).
The R8 V10 is regarded as the fastest and most powerful Audi manufactured by the German automobile giant.
'I am delighted with my new limited edition supersports car Audi R8 LMX. I am especially proud and excited to be one of the 99 owners of this special car,' Kohli is reported to have said after buying the car.
'I have always loved automobiles and have been an admirer of Audi. I already own an Audi R8 and Q7 and looking forward to some exciting drives with this new machine,' the cricket superstar added.
No reason is forthcoming why the batting sensation sold it for Rs 70 lakh just a year after its purchase.
A Thane detective says the car is in excellent condition.
IMAGES: Virat Kohli with his Audi R8 LMX sports car in May 2015. Photographs: Pradeep Bandekar