A bus, on its way to a hill station, fell into a gorge in Raigad district of Maharashtra on Saturday afternoon killing 33 passengers, senior officials said.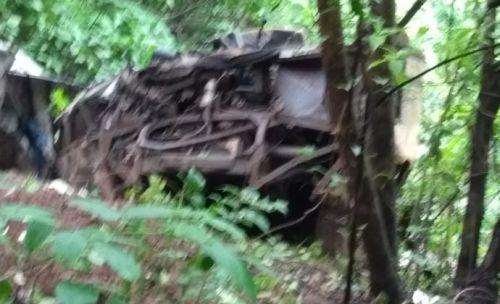 The bus was carrying 34 staff members of an agriculture university in the Konkan region. It fell into a 500-feet deep gorge at Ambenali Ghat near Poladpur town, District Collector Vijay Suryawanshi said.
Thirty-three passengers died in the accident which took place around 12.30 pm, he said.
Superintendent of Police Anil Paraskar said the passengers were on their way to Mahabaleshwar, a hill station in Satara district, for a picnic, when the driver lost control over the vehicle while negotiating a turn and fell into the gorge.
All passengers of the bus were all staff of Konkan Krishi Vidyapeeth in Dapoli town, he said.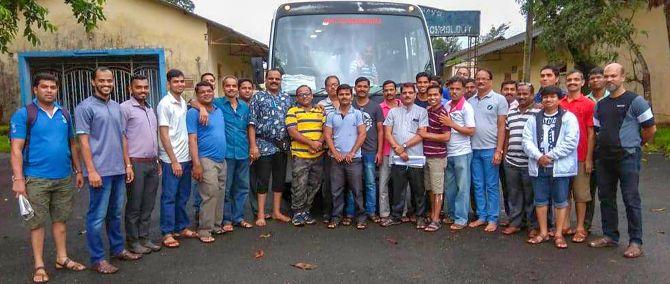 A team of the National Disaster Response Force has been called to the spot to take pull out the bodies from the ill-fated bus. A dozen ambulances and 15 doctors have also reached the spot, Additional SP Sanjay Patil said.
PM Modi tweeted after the accident, "Pained by the loss of lives due to a bus accident in Maharashtra's Raigad district. My condolences to those who lost their loved ones."
Expressing grief over the death of 33 people in a bus accident in Maharashtra's Raigad district, Chief Minister Devendra Fadnavis said the administration was trying to provide all the necessary assistance.
Congress president Rahul Gandhi also expressed sorrow over the accident.
Fadnavis said he was pained to know about the loss of lives in the accident.
"Administration taking all efforts to provide required assistance. Senior officials & emergency management systems in place," Fadnavis tweeted.
"My thoughts are with families who lost loved ones & prayers for speedy recovery of injured," he added.
Rahul Gandhi tweeted, "I'm sorry to hear about the terrible bus accident in Raigad, Maharashtra in which a large number of people have been killed and many others injured. I appeal to Congress party workers in the area to provide all possible assistance to the injured & families of those who have died."