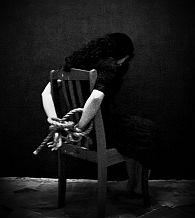 An abducted British couple was rescued and nine persons, including two Sri Lankans, were arrested for allegedly committing the crime and demanding Rs 2.58 crore as ransom.

Chennai Police coordinated with Metropolitan Police (Scotland Yard), London, and Serious Organised Crime Agency, United Kingdom, state and central intelligence agencies and rescued the couple from an SUV bound for a house at Mandarakuppam in Cuddalore district of Tamil Nadu on Sunday night.
"A gang of people operated from London as well as in the state to coordinate this abduction. It was a peculiar and complex case, as it involved two different cities in two countries," Chennai Police Commissioner S George told media persons in Chennai on Monday.
Based on a complaint on May 29 that British nationals Thavaraja (59) and his wife Salaja (55), who landed at the airport here from Colombo, were missing, a case was registered. They were originally from Sri Lanka and had settled down in the UK and obtained citizenship.
The couple had arrived in Chennai to proceed to Tiruchirapalli, where they planned to join a tour operator and visit temples in the state for nine days

Investigations revealed that the couple's daughter Dharshini, residing in London, received calls from unidentified men who claimed to have abducted her parents and demanded a ransom of Rs 2.58 crore (300,000 pounds).
Chennai Police coordinated with Dharshini, as she sent them clippings of her conversation with the abductors and sought more time to raise the ransom money, as was advised by police.

"The only source of information was Dharshini's clippings as we did not know who were the abductors and where they were keeping the couple," George said.