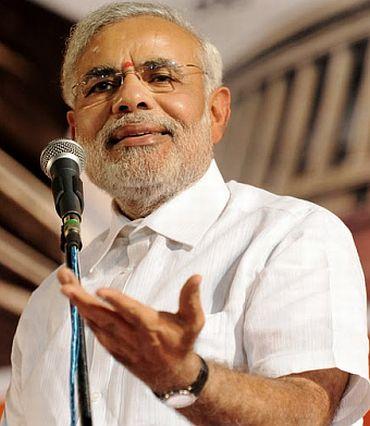 In a significant departure from tradition, the United States has decided to host Prime Minister Narendra Modi by working out a "special gesture date" around the 69th Session of the United Nations General Assembly meeting that is scheduled to take place on September 26 in New York.

As a normal practice, US officials sitting in Washington do not meet any head of state or head of government separately in September, reserved exclusively for the UNGA meet. However, this time the US government has decided to break that protocol and meet Modi to have bilateral talks. As a result, the talks will take place in Washington, for which the PM is expected to arrive there a couple of days before the UNGA. The dates are yet to be officially announced but a Barack Obama-Narendra Modi meeting might happen on September 30.

"Such bilateral meetings are not combined with UNGA. But this time they went out of their way and are working out a special gesture date in September. The US is very strict in these matters and they normally do not agree to such visits to Washington in September, as all leaders who come to the US seek similar meetings with officials in Washington," a top official told Business Standard, on condition of complete anonymity.

The invitation was extended by US President Barack Obama to Modi during their first telephonic conversation, when he had called to congratulate the latter for the landslide victory in the Lok Sabha elections. The India-US Strategic Dialogue was, in any case, scheduled to take place in Washington this year. It is held alternatively every year in India and the US. Last year, it took place in India which was attended by Secretary of State John Kerry.

On agenda will be all issues ranging from trade to terrorism when both leaders sit face-to-face. During the last Strategic Dialogue it was decided to scale up the bilateral trade in goods and services from the current $100 billion to $500 billion.

Expectations are naturally high that such a visit might herald a new beginning in the India-US bilateral strategic relationship, which has undergone a rough patch off late, especially after the diplomatic row concerning Indian diplomat Devyani Khobragade.

Interestingly, this is the very same US government, which had imposed a visa ban on Modi so that he could not travel there as per the US International Religious Freedom Act following the Gujarat riots in 2002.

The Indian industry has called it a "new chapter of India-US relationship". According to the Federation of Indian Chambers of Commerce and Industry, this visit should be utilised properly to discuss issues concerning India pharmaceuticals, immigration reforms, downgrading of Indian safety ranking in aviation and other industrial policy related concerns.

Meanwhile, US Senator Mark Warner has called for holding the next round of the India-US Strategic Dialogue in New Delhi this year as against the scheduled venue of Washington, to show a good will gesture towards the new government.

The Strategic Dialogue was launched by former Secretary of State Hillary R Clinton.