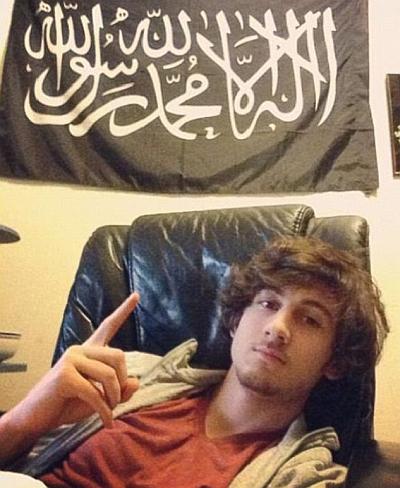 A federal court in Boston has sentenced Dzhokhar Tsarnaev to death by lethal injection in the 2013 marathon bombing case.
The jury decided in favour of death penalty, despite a sharp division in the State on death penalty.
"The ultimate penalty is a fitting punishment for this horrific crime and we hope that the completion of this prosecution will bring some measure of closure to the victims and their families," Attorney General Loretta E Lynch said after the announcement of the death penalty.
In reaching its decision, the jury found that Tsarnaev had shown no remorse for his actions, and it rejected the defence argument that his older brother, Tamerlan, a self-radicalised jihadist, had brainwashed him into joining in the bombings.
It was the first time a federal jury had sentenced a terrorist to death in the post-September 11 era, according to Kevin McNally, director of the Federal Death Penalty Resource Counsel Project, which coordinates the defence in capital punishment cases.
Tsarnaev stood, his hands folded in front of him, as the jurors made their way out of the courtroom.
Three people were killed and 264 others wounded in the twin blasts.
It also killed Martin Richard, an eight-year-old boy from Dorchester who was watching the marathon with his family just a few feet from the second bomb.
The bombing was one of the highest-profile attacks on US soil since September 11, 2001.
Tsarnaev was arrested four days later, hiding and injured in a boat on which he had scrawled a bloody message apparently justifying the attacks to avenge the US wars in Iraq and Afghanistan.
The marathon bombings shocked the relatively small northeastern city of Boston and revived fears of terrorism in the United States after the September 11, 2001 attacks on New York, Washington and Pennsylvania.
Government prosecutors portrayed Tsarnaev, at the time a 19-year-old enrolled at University of Massachusetts, Dartmouth, as a callous terrorist who carried out the bombings to punish the United States.
Tsarnaev's lawyers admitted that he planted one of the pressure-cooker bombs concealed in a backpack, but portrayed him as a feckless accomplice, bullied or manipulated into taking part by his more radical elder brother.
Prosecutors spent four weeks building their case, calling 92 witnesses in an effort to paint Tsarnaev as an active and willing bomber alongside his elder brother, who was killed by police while on the run.
Reuters reported that the jury's decision does not mean that death is imminent for the former high school wrestler.
US District Judge George O'Toole will formally sentence Tsarnaev to death at a yet-to-be-scheduled hearing sometime in the next few months. Defense attorneys are likely to appeal the decision.