Former British Prime Minister Boris Johnson has abruptly resigned as a lawmaker, claiming he was the "victim of a witch-hunt", after being told by a parliamentary committee that he will be sanctioned for misleading Parliament over lockdown-breaking parties at Downing Street during his premiership.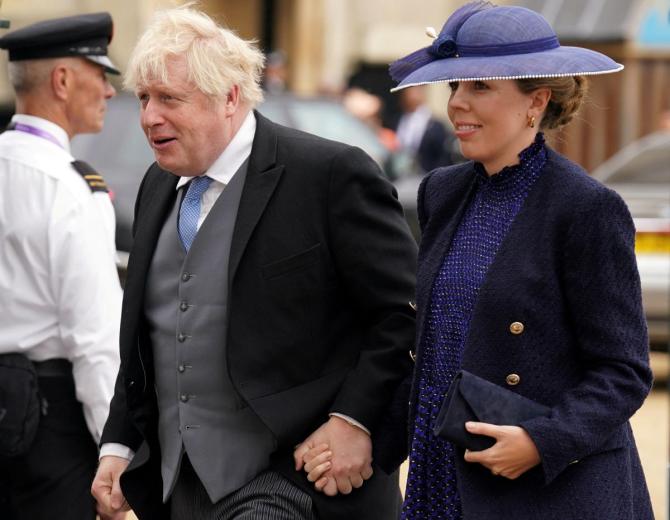 Johnson, 58, one of the main architects of Brexit, compared the Privileges Committee probe to a "kangaroo court" as he quit.
Johnson's decision to resign as a Member of Parliament came on Friday as he received a confidential letter from the MP-led Privileges Committee over the crucial matter.
The former Conservative party leader said he was "bewildered and appalled" after receiving the letter from the committee, which is investigating whether he lied to British lawmakers over lockdown-breaking parties during the pandemic, known as 'Partygate.'
Johnson accused the Commons inquiry of attempting to "drive me out".
In a statement, he said: "They have still not produced a shred of evidence that I knowingly or recklessly misled the Commons."
Earlier on Friday, he received a copy of the yet-to-be-published report, which he claimed was "riddled with inaccuracies and reeks of prejudice".
Last year, the Metropolitan Police issued Johnson and then-finance minister Rishi Sunak – who is currently Prime Minister – with a fine for attending a gathering in Downing Street during the Covid-19 lockdown, making Johnson the first sitting UK prime minister to be found guilty of breaking the law.
In evidence given to the Privileges Committee in March, Johnson admitted misleading Parliament but denied doing it on purpose.
He said social distancing had not been "perfect" at gatherings in Downing Street during lockdowns.
But he said they were "essential" work events, which he claimed were allowed.
He insisted the guidelines - as he understood them - were followed at all times.
Announcing that he would step down, Johnson issued a lengthy and explosive statement in which the former premier said he was a victim of "a witch hunt" that was taking revenge "for Brexit and ultimately to reverse the 2016 referendum result."
Johnson also criticised Prime Minister Rishi Sunak's government, saying that when he left office last year "the government was only a handful of points behind in the polls" but "that gap has now massively widened."
"Just a few years after winning the biggest majority in almost half a century, that majority is now clearly at risk. Our party needs urgently to recapture its sense of momentum and its belief in what this country can do," he said.
On Partygate, he said, "I did not lie, and I believe that in their hearts the committee know it."
"They know perfectly well that when I spoke in the Commons I was saying what I believed sincerely to be true and what I had been briefed to say, like any other minister," he said.
Johnson said he corrected the record as soon as possible and claimed committee members "know that".
He said the "current prime minister and then occupant of the same building, Rishi Sunak" also believed they were "working lawfully together".
Johnson condemned the committee and claimed that its "purpose from the beginning has been to find me guilty, regardless of the facts".
Johnson's departure from political life comes less than four years after he won an 80-seat political majority and nine months after he stood down as prime minister after a police fine for breaking his own COVID rules.
In his statement, Johnson hit out at political enemies for targeting him after he was shown the privileges committee findings against him earlier this week.
"It is very sad to be leaving parliament – at least for now – but above all I am bewildered and appalled that I can be forced out, anti-democratically, by a committee chaired and managed, by [the Labour MP] Harriet Harman, with such egregious bias," he said.
Johnson was prime minister from July 2019 until September 2022 and has been an MP since 2001 - although not continuously. He has also served as the Mayor of London between 2008 and 2016.
The resignation will trigger an immediate by-election in Johnson's Uxbridge and South Ruislip constituency.
Johnson's resignation came after Nadine Dorries resigned as MP for Mid Bedfordshire after her inclusion on Johnson's peerage list was blocked.
Opposition Labour sources view both seats as winnable.