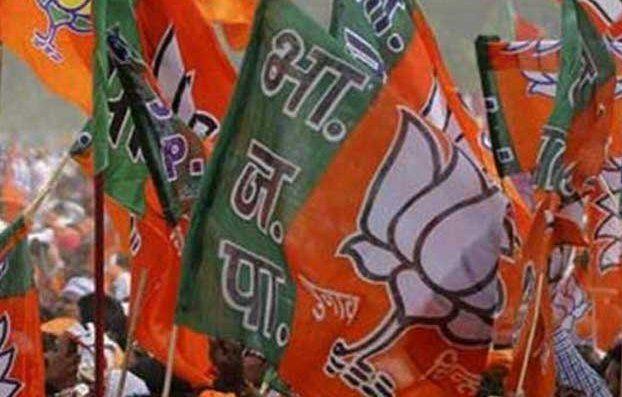 Refusing renomination to 14 more sitting MLAs, the Bharatiya Janata Party on Saturday night came out with its second list of 99 party candidates for Bihar assembly polls, taking to 142 the total number of seats for which it has declared its nominees out of total of 160 it will contest.
Besides refusal of tickets to many of its sitting MLAs, a highlight of Saturday's announcement was the accommodation of a few members of Jitan Ram Manjhi-led Hindustan Awam Morcha (Secular) who will contest on the BJP's symbol.
The saffron party also gave tickets to son of its two MPs, Ashwini Choubey and former state party chief C P Thakur.
The party's Central Election Committee, headed by president Amit Shah, finalised the names in an over two-hour meeting which was attended by Prime Minister Narendra Modi and almost all other members.
Nitish Mishra and Ajay Pratap Singh, both MLAs of Hindustani Awami Morcha, will fight on the BJP tickets, BJP leader J P Nadda told a press conference after the meeting. A few other MLAs affiliated to Manjhi have already joined BJP.
BJP ally Lok Janshakti Party was strongly opposed to Singh, whose father Narendra Singh is a senior HAM leader, being given ticket by Manjhi and BJP has sought to assuage its apprehensions by giving him its nomination.
Choubey's son Arjit Shashwat will contest from Bhagalpur, from where the Buxar MP had got elected several times, while C P Thakur's son Vivek Thakur will fight on BJP ticket from Brahmpur constituency.
BJP also fielded Satish Kumar, a Janata Dal-United MLA who joined it on Saturday, from Raghopur from where Rashtriya Janata Dal leader Lalu Prasad's son Tejaswi Yadav is set to make his electoral debut. Kumar had defeated Prasad's wife Rabri Devi from there in 2010 polls.
Nadda said announcement of party candidates for 18 more seats will be made in the coming days.
In its first list 43 candidates released on September 16, the BJP had denied tickets to five of its sitting MLAs.
BJP allies LJP, RLSP and HAM will fight on 40, 23 and 20 seats respectively out of the total 243 seats. Elections will take place between October 12 to November 5.