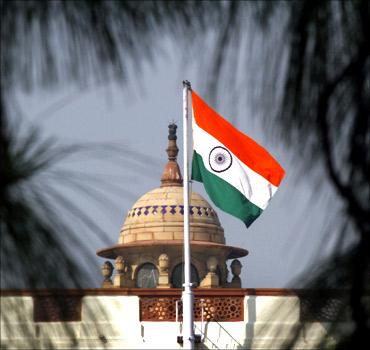 The Bihar government has decided to file an appeal in the Supreme Court against the Patna high court verdict acquitting 26 men convicted for the 1997 Laxmanpur-Bathe massacre of 58 Dalits by the upper-caste Ranvir Sena in Jehanabad district, Bihar Advocate General Lalit Kishore said on Thursday.
Kishore said that the government will challenge the high court verdict at the earliest.
"The government has begun process to file an appeal," he said. He said that incident at Laxmanpur-Bathe was not a normal case of murder, it was a carnage.
The Patna high court on Wednesday acquitted 26 persons for the Laxmanpur-Bathe massacre, citing lack of evidence against them.
Of the acquitted, 16 were sentenced to death and 10 had been awarded life imprisonment in 2010 by the additional district and sessions judge of the Patna civil court.

Members belonging to the Ranvir Sena had allegedly carried out the massacre on December 1, 1997. According to the police, charges were framed on December 23, 2008 against 44 men of the Ranvir Sena on charges of murder of 27 women and 10 children.
According to police records, four Dalit families were wiped out in the bloodbath.
The state government decision to appeal against the high court verdict came the day when hundreds of people in Bihar took to the streets against the acquittal.
The protesters were led by the workers and leaders of the Communist Party of India-Marxist-Leninist, which termed the judgment as a 'massacre of justice to poorest of the poor' and shameful.
CPI-ML workers blocked the national highway in Arwal and Jehanabad districts to protest the acquittal by the court. According to reports, families of the massacre victims also expressed disappointment over the acquittals.
Soon after court verdict CPI-ML general secretary Dipankar Bhattacharya said that it will move the Supreme Court against the verdict.
He said the CPI-ML will also appeal the apex to court appoint a special investigation team on the lines of the one to probe the 2002 Gujarat riots for the justice to victims of massacre cases in Bihar.
"The Supreme Court should take cognisance of the acquittal of the massacre convicts and order an impartial probe under its direct supervision" he said.