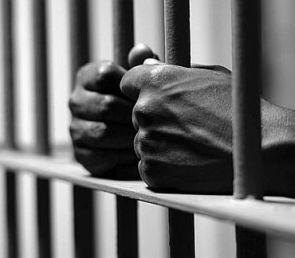 The exact words of a senior officer to his higher ups prior to the arrest of skating instructor Mustafa in connection with the rape of a six-year-old in a Bangalore school were, "Don't arrest him, we have no evidence against him. We will cut a very sorry figure."
In a fresh twist to rape of a 6-year-old in Bangalore, the police has decided to let off Mustafa, but have arrested two gymnastics teachers -- Lal Giri and Wasim Pasha.
However, the police went ahead and arrested Mustafa an instructor at the school. They kept him in custody for five days before deciding to seize his laptop and mobile phone. The police even claimed that he had confessed to his crime. It is a known fact that a confession before a police is not admissible before the court and it is used only to find further leads in a case.
There are a couple of reasons why the police hurried Mustafa's arrest. "His background was shaky and he had even lost his earlier job at another school. Moreover, the police found his behaviour fishy, so he was picked up. The arrest, although not convincing, was made in the view of the growing pressure being exerted by the parents," says a source.
"The biggest lead that the police claimed to have against Mustafa was that he had downloaded porn on his laptop and mobile and the police had termed him as mentally sick. Viewing porn under the Indian law can amounts to obscenity if viewed in public, but has nothing to do with a rape case," adds the source.
The police claim that the incident did not occur on July 2 and instead happened on June 3. It was claimed that incident took place in a dark room in the school. However, the CCTV footage taken on July 2 showed nothing. The police then made a claim that they had found some footage of the next day where a girl came out crying from the said room. There was no such footage, and this has now led to the police saying that the incident took place somewhere else in the premises where there was no CCTV.
The new arrests in the case were made only on the basis of circumstantial evidence. "There are more ifs and buts to these arrests and the cops claim that the matter is still under probe. With regard to Mustafa, the police are likely to undertake a face-saving exercise. They may not let him off the hook completely but would try and claim that he had helped the accused destroy evidence," the source adds.
For the police, it becomes important to slap at least one case on Mustafa, since there is a good chance that he could sue them once he is out of jail.