Carnage in Baghdad, ahead of Eid.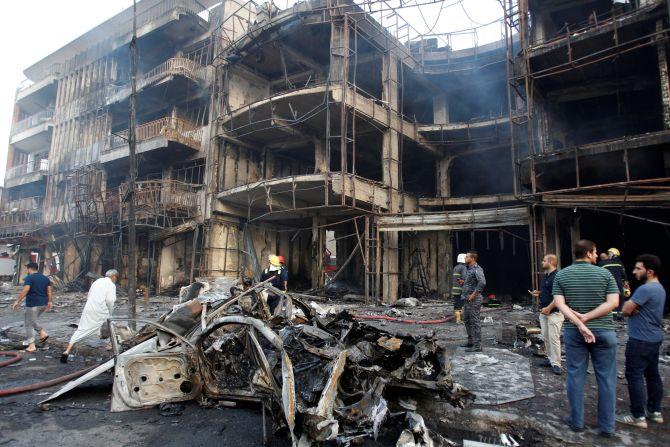 IMAGE: The devastation caused by a suicide car bomb attack in the Karrada shopping area in Baghdad. Photographs: Khalid al Mousily/Reuters
Over 100 people have been killed and many more injured in two bombings that hit Baghdad, nearly all of them in a blast targeting a busy shopping area.
A car bomb exploded near a restaurant and shopping area in the central district of Karrada while the second bomb exploded in a predominantly Shia area north of the capital, killing another five people, BBC reported.
Iraqi Prime Minister Haider al-Abadi was met by angry crowds while visiting the scene of the blast on Sunday.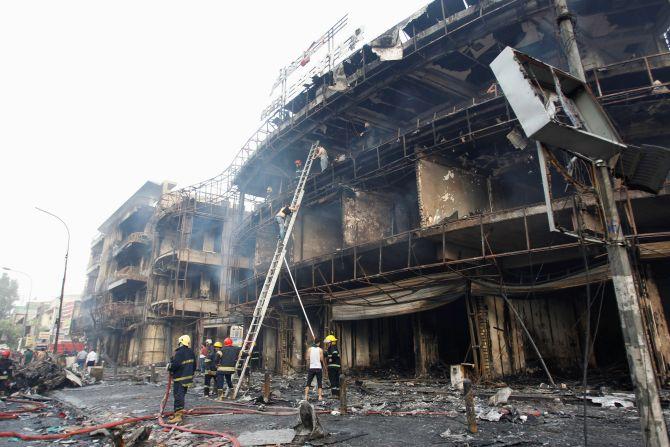 IMAGE: Firemen at the site of the suicide car bomb attack in the Karrada shopping area.
The bombing is the deadliest in the country since Iraqi security forces last month dislodged Islamic State terrorists from Falluja, the IS stronghold just west of Baghdad that had served as a launch pad for such terror attacks.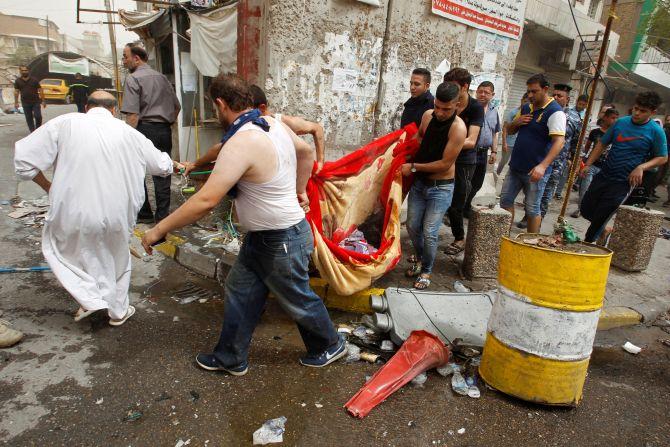 IMAGE: The body of a victim killed in the attack is taken away from the site.
Islamic State said it carried out the attacks in a online statement.
There are reports that the source of the blast was a refrigerator van packed with explosives.