Australian Police has arrested a group of Islamic radicals suspected of planning a terrorist attack at numerous landmarks in Melbourne on Christmas Day.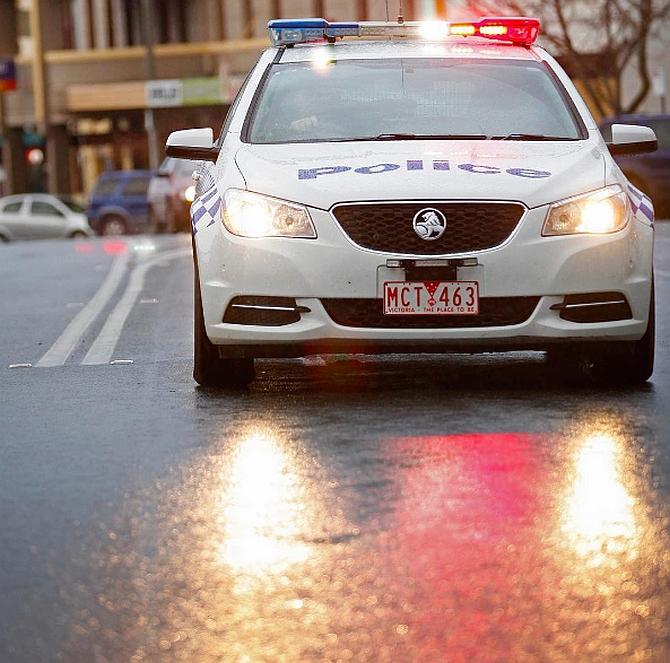 The plotters are believed to have included six men and one woman, all in their 20s, who allegedly planned to plant bombs and use knives and firearms to launch a "multi-node" attack at Federation Square, Flinders Street Station and St Paul's Cathedral, reports the Telegraph.
The police has taken five people into custody, including four Australian-born men -- some of whom had a Lebanese background -- and an Egyptian-born Australian man. A 20-year-old woman and a 26-year-old man, both from Meadow Heights, were released without charge.
Several of the alleged attackers have been seen conducting reconnaissance at Federation Square, a popular meeting place and tourist landmark in the city centre.
Australian Prime Minister Malcolm Turnbull said the plot was one of the most "substantial" attempted terrorist attacks in recent history.
"We are approaching the Christmas season -- a time when we come together in peace and love with our families. We congregate in public places for Christmas, for New Year's Eve," Turnbull said.
"It is a time of happiness and joy. These terrorists sought to disrupt it. They have been thwarted. They are in custody. They are no longer a threat to Australia's security."
"What they [security authorities] have uncovered is a plot to explode improvised explosive devices in central Melbourne in the area of Federation Square, on or about Christmas Day," he said.
The incident comes just a few days after truck drove into a Christmas market in Berlin, killing 12 people in an attack claimed by the Islamic State.
High alert has been issued in the country following the incident.
Police said the suspects were "self-radicalised" but inspired by Islamic State. The seven people were taken into custody and five locations were searched across Melbourne following a two-week operation involving state and federal police and ASIO, the domestic spy agency.
A 26-year-old man and 20-year-old woman have since been released.
"We believe [the plot] was going to involve an explosive event," said Commissioner Graham Ashton, chief of police in the state of Victoria.
"There has also been evidence that we will lead around the possibility of an intention to use other weapons. That could include knives and/or a firearm.
"Certainly these [people] are self-radicalised, we believe, but inspired by ISIS and ISIS propaganda."
Meanwhile, Cricket Australia has reassure Melbourne fans about security in the city that hosts the second Australia-Pakistan Test.
An estimated 60,000 fans are expected for the first day of the Boxing Day Test match.
Cricket Australia Chief Executive Officer James Sutherland said security would be the top priority at the Boxing Day Test.
"Our security team is in contact with the relevant authorities to ensure we have the appropriate level of security at the Boxing Day Test and other cricket matches being held around the country," Sutherland said in a statement.
"The safety and security of our fans, players and officials attending any cricket match is our number one priority. "We applaud Victoria Police for their efforts this morning in neutralising the threat and we will continue to work with the relevant authorities to ensure the highest security standards and protocols are maintained."
Australia's national terrorism threat level was raised to probable in September 2014.
Since then, there have been four attacks, including the murder of a Sydney police employee last year, and 12 terror attacks have been prevented, according to Australian officials.
Police have made many arrests and are said to be particularly concerned about the young age and deep radicalisation of those detained.
Photograph: Courtesy Victoria Police/Instagram