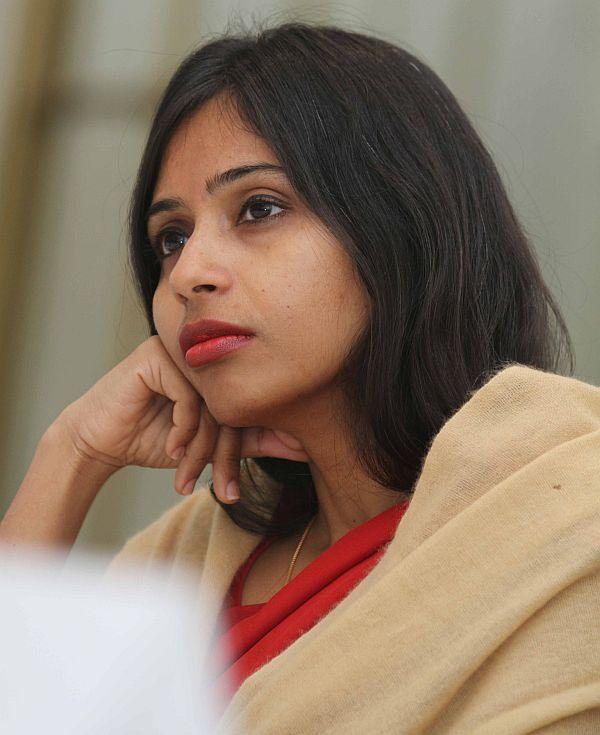 The newly inducted Minister of State for Social Justice and Empowerment Ramdas Athawale's request for having diplomat Devyani Khobragade as his private secretary has been turned down by his senior Minister
Thawarchand Gehlot.
According to a senior ministry official, the file containing Athawale's request did not even go to the prime minister's office for approval.
"Athawaleji had made a request for appointment of Devyani Khobragade as his private secretary but then Gehlotji held a discussion with senior ministry officials after which he suggested him to find an alternative option. So Khobragade's name has been rejected.
"New names are being considered for the post," the official said.
Sources said, officials in the ministry of external affairs and the PMO were also opposed to the proposal. Prime Minister Narendra Modi had in the past rejected requests from some ministers for appointment of secretaries who were considered close to them.
Devyani's father Uttam Khobragade, a former IAS officer, is the national executive president of Athawale's Republican Party of India-Athavale, which is part of the Bharatiya Janata Party-Shiv Sena-led grand alliance in Maharashtra.
A 1999 batch Indian Foreign Service officer, Devyani, was arrested on December 12, 2013, in the United States when she was India's Deputy Consul General in New York on visa fraud charges and for allegedly providing false declarations in a visa application for her maid.
The incident had triggered a diplomatic row between the US and India.