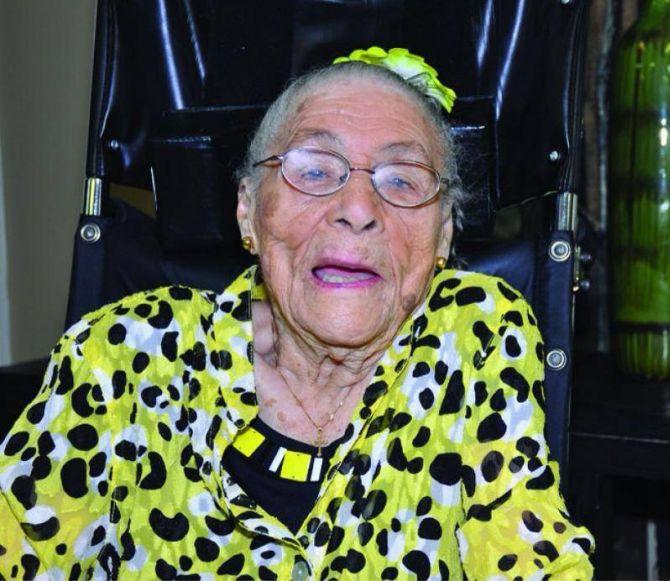 Gertrude Weaver, 116, wants to meet US President Barack Obama for her birthday in July
Following the death on Wednesday of Misao Okawa, a 117-year-old who lived in Japan, the world's new oldest person is an American.
The title now belongs to Gertrude Weaver, 116, who lives at Silver Oaks Health and Rehabilitation, a nursing home in Camden, Arkansas, according to the Gerontology Research Group.
Weaver attributes her longevity to treating others well.
And what would the world's oldest person want for her birthday? Weaver would like to meet US President Barack Obamaat her birthday party because she has voted for him twice.
Weaver, born on July 4, 1898, exercises in her wheelchair three times a week and eats three meals a day at the facility's dining room.